Mentally ill British man extradited to US on terror charge, pleads not guilty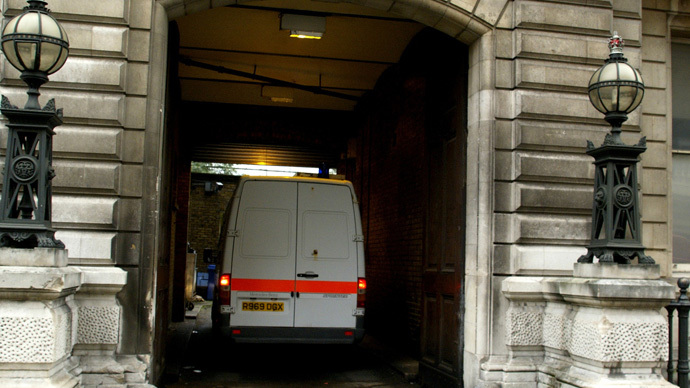 A mentally ill British man was extradited to the US on Tuesday on charges of trying to set up a jihadist training camp in the US. He denies planning to establish a school for militants in Bly, Oregon.
Haroon Rashid Aswat, 40, a British citizen of Indian descent from West Yorkshire, is accused of having conspired with Abu Hamza, a Muslim cleric who preached in London in the 1990s and was convicted of terrorism charges in New York in May.
Aswat allegedly planned to establish the camp between 1999 and 2000 in order to train fighters, who would then be sent to Afghanistan.
On Tuesday he appeared before US federal judge Katherine Forrest in Manhattan and pleaded not guilty. The next hearing is scheduled for January 23, 2015.
The warrants, issued on behalf of the US authorities, allege that Aswat conspired with others to control and manage people who would be employed for "the use or display of physical force in promoting a political object, namely to make hijrah [a pilgrimage] to, and to fight jihad in, Afghanistan."
After a nine-year legal battle, Aswat can now face trial on conspiracy charges in New York. London's High Court gave the green light for Aswat's extradition last month after US authorities assured Aswat would be treated justly and be cared for in custody.
On Tuesday, Aswat was taken from Broadmoor Hospital, a high-security psychiatric hospital, to a UK airport.
"Officers were met at the airport by representatives from the US authorities who have escorted him on the flight to America," British police said in a statement.
He was first arrested in the UK in 2005 following a request from the US for his extradition, after being deported from Zambia.
In 2008, Aswat was transferred from prison to Broadmoor, where he was diagnosed with paranoid schizophrenia. He has been receiving treatment there ever since.
Last year, the European Court of Human Rights told the UK not to deport Aswat because imprisonment in a potentially "more hostile" environment in the US would worsen his mental and physical health.
The ECHR found that, "In light of the medical evidence before it, ... there was a real risk that Mr. Aswat's extradition to the USA, a country to which he had no ties, and to a different, potentially more hostile prison environment, would result in a significant deterioration in his mental and physical health."
Muslim cleric and London imam Abu Hamza was extradited to the US in 2012. He was indicted in the US in 2004 under his birth name, Mustafa Kamel Mustafa, and spent eight years in prison in Britain for inciting violence before his extradition.
In May this year, he was convicted of terrorism and kidnapping charges including providing support to Al-Qaeda at a trial in New York.