UK urges Turkey to join military alliance against ISIS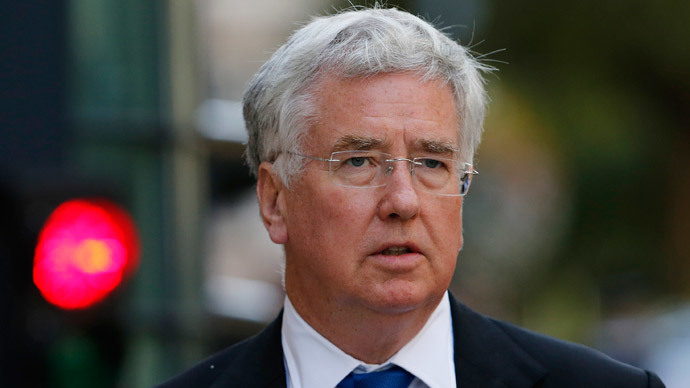 As Islamic State threatens to capture the Syrian city of Kobani, Britain's defense secretary, Michael Fallon, has called upon the Turkish government to join the UK and its allies in military operations against the jihadist militants.
In a series of broadcast interviews, Fallon made an urgent appeal for more Middle Eastern states to form an alliance with the US and UK in their fight against Islamic State (also known as ISIS, or ISIL), stressing that the US and Britain could not act as the "saviors" of Syria and Iraq alone.
Fallon said that UK MPs would not back a move for Britain to extend its aerial bombing of ISIS militants in Iraq to the neighboring state of Syria, despite warnings such a maneuver is vital to defeating the group.
While Fallon acknowledged Britain would continue to review the matter, he said at present the government did not believe the extension of UK airstrikes to Syria would be backed by a majority parliamentary vote.
The three-week military assault on Kobani has reportedly resulted in 400 casualties and forced thousands of civilians to leave their homes. Reflecting on the crisis, Turkey's president has acknowledged the Syrian Kurdish town is "about to fall".
Although NATO and US officials are currently brokering negotiations with the Turkish government in Ankara, Turkey has refused to send troops into the region unless it can secure backup from Western forces on the ground.
A Pentagon spokesman said the US and its allies were "doing everything we can from the air", but he warned there were limitations to what military operations in their current guise might achieve in Kobani.
The Pentagon's stance on the subject was echoed by British Foreign Secretary Phillip Hammond.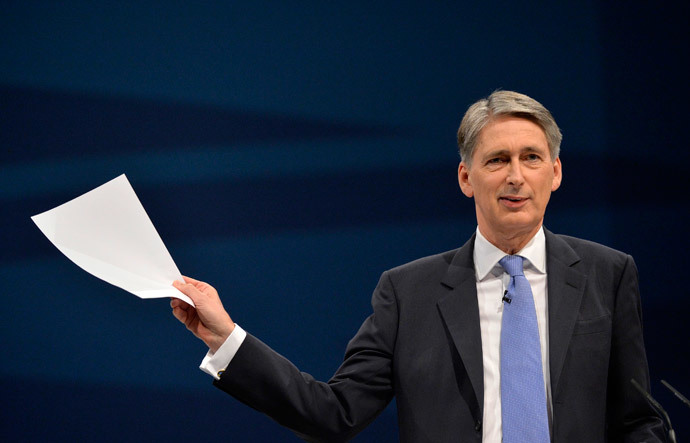 Hammond said airstrikes alone would be unlikely to "turn the tide" in the battle against ISIS, even "in the short term".
"I don't want to suggest that there is anything readily that the coalition can do that will make a fundamental difference ... in the tactical situation that's faced around Kobani," he added.
More than 160,000 people are currently believed to have fled Kobani. The British-based Syrian Observatory for Human Rights said Islamic State militants had advanced approximately 100 metres towards the center of the city on Wednesday evening.
ISIS reportedly wishes to capture Kobani as a means of strengthening its grip on the Syrian border, to consolidate territorial advances it made in Syria and Iraq in recent months.
As Kurdish Syrians in the crisis-ridden town continue to suffer under IS's military assault, a wave of anti-ISIS protests descended upon London on Wednesday.
The demonstrators, who were calling for the West to take action to intervene against ISIS in Kobani, blockaded Westminster Bridge, Parliament Square and Downing Street.
A separate group of protestors also carried out a sit-in protest adjacent to the Eurostar terminal in St. Pancreas station, while another demonstration resulted in the closure of an underground station in Islington.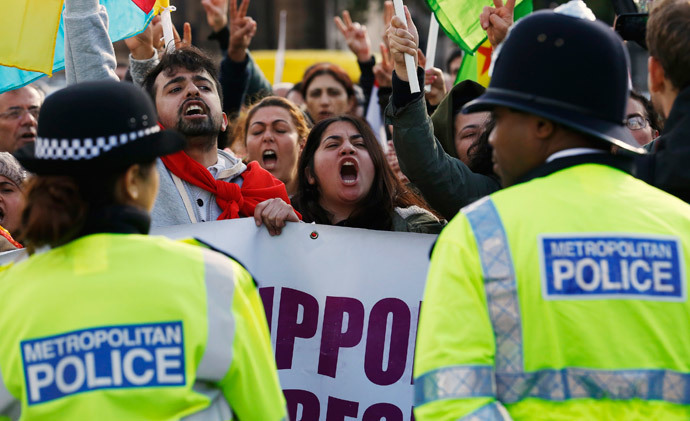 Wednesday's protests followed separate anti-ISIS demonstrations in London on Tuesday, which took place in Oxford Circus Tube station and Heathrow Airport.
In an exclusive BBC interview, a senior Kurdish-Turkish politician, Meral Daniss Bestas, said "a safe corridor for Kurds to supply arms and humanitarian aid to Kobani" was essential.
Turkish Kurds are reportedly angry that the Turkish government has prevented Kurdish troops from crossing the border to assist civilians in Kobani. As a result, protests have broken out in the Turkish capital of Istanbul. Many of the protestors are also calling for the Turkish government to militarily oppose Islamic State militants.
While Fallon, the defense secretary, has admitted the UK and its allies would like to see more strident opposition to IS from the Turkish state, he said that such a move was ultimately a decision for its own government.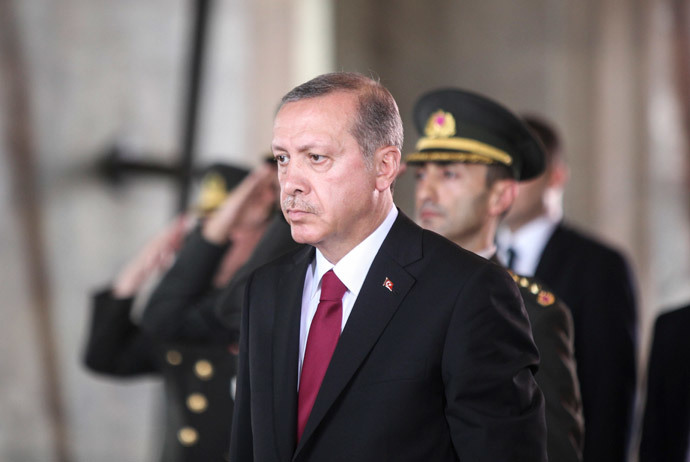 Fallon confirmed Britain was considering support for a no-fly zone on the Turkish-Syria border to act as a buffer in the region. He added the British government may back the US in creating special camps to train local troops to fight against ISIS militants in the locale.
"We are looking … at training of the moderate Syrians that we can identify, but outside Syria. Providing training in camps elsewhere in the Middle East, where we can train those in community self-defense in being able to resist ISIL, but doing that outside Syria and then putting them back into the fight in Syria," he told Sky News.
"There's the Free Syrian Army, there are moderate elements in that, and there are other places in the Middle East where they could be trained, in Jordan for example, in Saudi Arabia and elsewhere. That's something we're looking at very urgently now."
You can share this story on social media: