​UN to investigate UK 'grave violations' of disability rights
Britain may face a United Nations investigation into 'grave' and 'systemic' violations against the rights of disabled people – the first country to face such a high level inquiry in the organization's history.
The UN committee that would investigate Britain would have the power to launch the inquiry if it had sufficient and "reliable" information that such violations had been committed by a country under the UN Convention of the Rights of Persons with Disabilities (UNRPD).
While investigations tend to be conducted 'in confidentiality' a recording has emerged online, allegedly from a former member of the CPRD, saying the investigation had been launched. However, the UNCPRD has refused to comment on the validity of this statement.
The investigation comes following a string of scandals involving disabled people in the UK, including a rise in 'hate crime' that has been overlooked by the police and Crown Prosecution Service (CPS), according to former director of public prosecutions Lord Ken MacDonald.
Additionally, Work and Pensions Secretary Iain Duncan Smith announced new plans to tax disability welfare payments last weekend, which he called "fair" and saying claimants "who need them get better payments."
However, a large number of disabled people have been hit hard by the DWP's welfare reforms, with some finding it difficult to find employment as a result of their disability.
"When I started applying [for] jobs, when I interviewed by phone it sounded like they would give me a chance, but when they saw me I just felt like it was completely different," Carla Nunes, a disabled jobseeker, told RT.
"I get benefits for my children and low care benefits, which is 20 pounds a week for looking like this," she added.
The British government has been criticized for its treatment of disabled and vulnerable people in the past, particularly by the powerful Parliamentary Public Accounts Committee (PAC).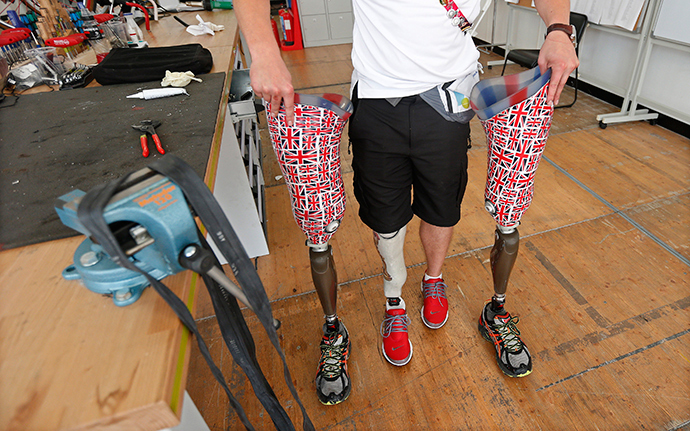 In June, the PAC said that the introduction of welfare reforms to disabled people, under the government's flagship Personal Independence Payment program – an attempt to simplify the benefits system – was "nothing short of a fiasco."
"This resulted in significant delays, a backlog of claims and unnecessary distress for claimants who have been unable to access the support they need to live, and in some cases work, independently," said PAC chair Margaret Hodge.
"The personal stories we heard were shocking. We heard evidence of a claimant requiring hospital intervention as a result of the stress caused by the delays suffered, and another claimant who was unable to afford the specific diet required for diabetes and gastric problems while waiting for a decision."
While the Department for Work and Pensions refused to comment on statements regarding the UN investigation, it said that it would continue to support the needs of Britain's disabled people.
"The government is committed to supporting disabled people, and continuing to spend 50 billion pounds a year on disabled people and their services," a DWP spokesperson told RT.
However, campaigners have said that spending on disability rights is relatively small compared to expenditure on social services, having a significant impact on people living with a handicap.
"The spending on disability is 3 percent of what is spent on social services," Unite Community Branch Acting Secretary Raj Gill told RT.
"Disabled people didn't cause this crisis, we are having to pay for this crisis. And this whole attack on benefit culture is really not thought out property. We are not here to sponge on the system," he added.
According to official government statistics, there are over 11 million people who can be classified as disabled in 2014, with 16 percent of disabled Britons being adults of working age.
Government data also shows that a "significantly higher proportion" of Britons living in poverty are likely to be disabled, compared to families where no member has a significant handicap.
You can share this story on social media: