Dead weight: Obesity forces UK hospitals to spend millions on equipment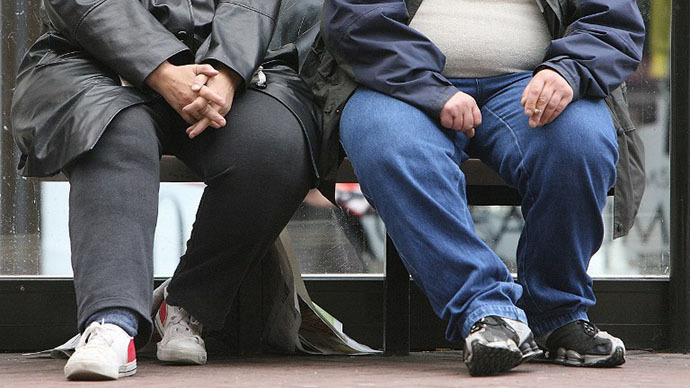 An obesity crisis is costing millions to the UK health system as hospitals are buying more and more special equipment for large patients, including special operating tables, beds and non-standard mortuary fridges.
95-kg kid case in UK: Parents arrested over 11-yo overweight, charged with cruelty
Reinforced beds and lifting equipment are among the special items for the obese. Medical institutions are also buying wheelchairs, commodes and crutches for larger patients, and widening corridors, according to a Freedom of Information request reported by the Telegraph. Around two thirds of the hospital trusts in England and Wales shared information.
UK hospitals have already spent at least 5.5 million pounds ($9.3 million) in the past three years on equipment and tools for larger patients, the report says. In the last 12 months at least 2 million pounds ($3.3 million) was spent by the NHS on bariatric equipment and adjustments, including specialist hoists, chairs and beds for obese patients.
According to some experts, the numbers may grow to 10 million pounds ($16 million) a year as there are more and more overweight people in the country.
The Telegraph has released the list of hospitals which are spending thousands of pounds on equipment for larger people. For example, Chelsea and Westminster Hospital paid 48,832.50 pounds ($ 81,000) for an operating table for obese patients and 5,000 pounds on a bariatric toilet.
"We need to tackle the root cause, the food environment - otherwise we will be crippled by the cost," said Dr. Aseem Malhotra, a London cardiologist and director of Action on Sugar. "I think diets should be made part of health policy."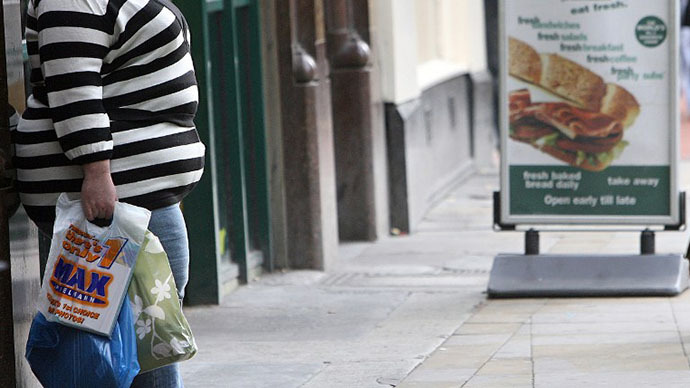 Professor Dame Sally Davies, chief medical officer for England, said that one in 10 deaths in England and Wales are now caused by obesity as being overweight is becoming 'normalized'.
The experts say that it's a waste as the country needs to tackle and prevent the obesity crisis.
"These worrying figures are indicative of the extent of the problem of obesity in England. Given that the number of obese people is on the rise, this situation is likely to get worse," said Katherine Murphy, chief executive of the Patients Association. "Provision of bariatric equipment and other related facilities in the hospitals puts huge pressure on already stretched NHS funding which could be spent on life saving procedures."
Obesity pandemic looms large as half of Britons could be overweight by 2050
About a quarter of the UK population is now considered obese. Sixty-seven percent of men and 57 percent of women in the country are either overweight or obese, according to the Global Burden of Disease study. More than a quarter of UK children – 26 percent of boys and 29 percent of girls - are also overweight or obese.
According to the 2007 Foresight Report, "half the population might be obese by 2050 at an annual cost of nearly 50 billion pounds." Another study by the National Obesity Forum released in January, 2014 said that this prognosis "underestimates the true scale of the problem" and called for hard-hitting action on the problem.
You can share this story on social media: