Toxic finance: Reckless payday lender Wonga wipes mountain of debt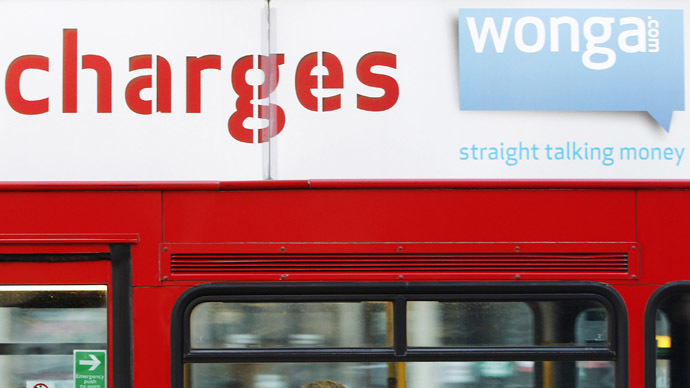 Thousands of customers who took loans with controversial pay day lender Wonga are to have their debts written off, in an action expected to cost the 'legal loan shark' more than 200 million pounds.
The company will wipe the debts of 330,000 customers who are trapped in arrears of 30 days or more, while a further 45,000 customers will get to repay their loans exempt from interest.
The move is a "consequence" of Wonga's discussions with the Financial Conduct Authority (FCA), who said the firm "was not taking adequate steps to assess customers' ability to meet repayments in a sustainable manner."
The FCA also said that Wonga did not do enough to vet customers and their ability to pay back the interest incurred on loans, which can be higher than 5,000 percent.
As a result, a large number of Wonga customers were forced to admit they were unable to pay the company back after taking out a short-term loan.
"We are determined to drive up standards in the consumer credit market and it is disappointing that some firms still have a way to go to meet our expectations," said the FCA's Director of Supervision Clive Anderson.
"They [lending companies] need to lend affordably and responsibly," he added.
Last month, the payday lender recorded a profit loss of 53 percent – one of the largest slumps in its operating history.
The lender revealed its pre-tax profit in 2013 was 39.7 million pounds, down from 84.5 million the previous year.
Wonga said the fall was due to "remediation costs" – money that it had to pay back to its customers – including 2.6 million pounds it had to pay out to more than 45,000 customers after it delivered debt collection letters from non-existent law firms.
However, Wonga did record a 15 percent rise in the number of loans issued between 2012 and 2013, worth 4.6 million pounds.
Wonga's Chairman Andy Haste told British media there was a "real and urgent" need for change.
He also told the BBC it expected to be "smaller" and "less profitable" following increased FCA regulations, which include more stringent background credit checks.
"Our regulator is determined to improve standards in consumer credit and I share that determination," he said.
"There is much to do in order to make Wonga a sustainable and accepted business, and today's announcement is a significant step forward in that process.
Labour MP John Mann called for Wonga to be brought before Parliament's Treasury Select Committee to "explain how they lent so much money to people it knew could never afford to repay it."
"Sadly, it comes as no surprise to learn that Wonga knowingly lent money to people who will never be able to afford to repay a loan and it is morally right that they have been forced to write off these loans," he added.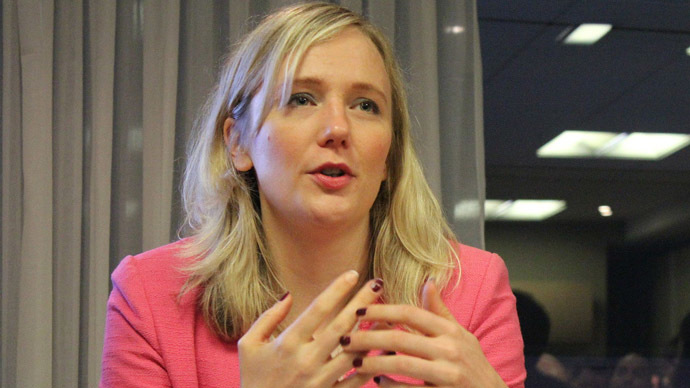 This is not the first time Wonga has come under heavy criticism for its practices.
Since July, the firm has not been allowed to produce advertisements designed to attract young people, such as its campaign that used puppets, screened during children's television programming – an attempt to soften the brand, critics allege.
In 2012, Wonga was also forced to apologize to Labour MP Stella Creasy after she received personal abuse via Twitter, calling her "nuts," "pathetic" and "a raving self-publicist."
The MP has long been outspoken on payday loan companies, and has lobbied the government to set a cap on the amount customers can be charged for small, short term loans.
While the MP welcomed the fall in Wonga's profits, she said the rise in the number of loans being issued should be a cause of concern.
"The fact that they are reporting a 15 percent increase in customers for this toxic form of finance reflects that there are still millions of people for whom there is too much month at the end of their money," she told the Financial Times.
Under new rules issued by the FCA, payday lenders will not be able to reclaim debts directly from customers' bank accounts, while a cap of 0.8 percent interest per day has been proposed for short term loans.
According to the UK's Public Accounts Committee, around 2 million people in the UK used payday loans, while the Office of Fair Trading believes around 1.8 billion pounds is loaned in high cost plans each year.