Sexual predators could track children with GPS technology - former MI6 chief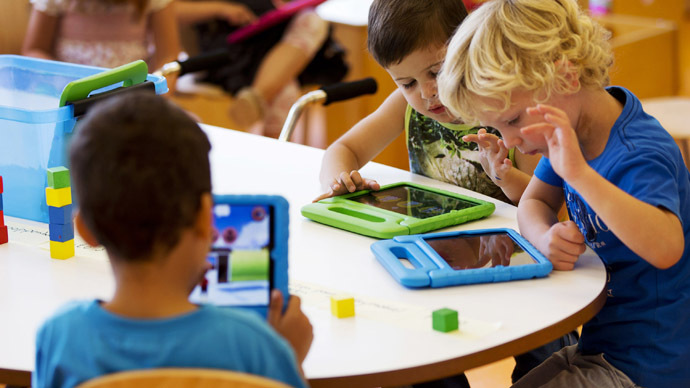 Former MI6 chief John Scarlett has warned British parents that sexual predators could employ location pin-pointing mobile and internet devices to target their children.
Joint Intelligence Unit chairman during the Iraq war, who stepped down as head of Britain's intelligence services in 2009, Sir John Scarlett said parents must be more vigilant regarding their children's use of tablet devices and smart phones.
He said vigilance was needed as youngsters could have their devices hacked by pedophiles looking to track their movements.
The former spy chief's comments come as GPS technology integrated into tablet computers and mobile phones proliferates, enabling users to find their devices if misplaced, access directions via Google Maps, and pin-point businesses or services close to their geo-location.
Speaking at the annual meeting of the Headmasters' and Headmistresses' Conference (HMC) in Wales, Scarlett warned that young children were particularly vulnerable to such predators. He also said teenagers, who had grown up with sophisticated technology, were especially "relaxed" about threats.
There is a clear "generational divide" characterizing internet usage, with children and teenagers being notably less cautious about the personal information they disclose online, he said.
Scarlett claimed the abuse of tracking tools, and the disclosure of children's data on the web, jeopardizes security to a greater extent than state surveillance. He added parents often show complacency regarding their children's online activity.
He warned that certain location devices were so advanced they could reveal whether an individual was in a bathroom – as well as intimate physiological details about them such as their heartbeat.
"You've got to know what your children are doing," Scarlett told the conference gathering. He acknowledged, however, that this was not an easy task.
"Personally what worries me most are the tracking devices," he said.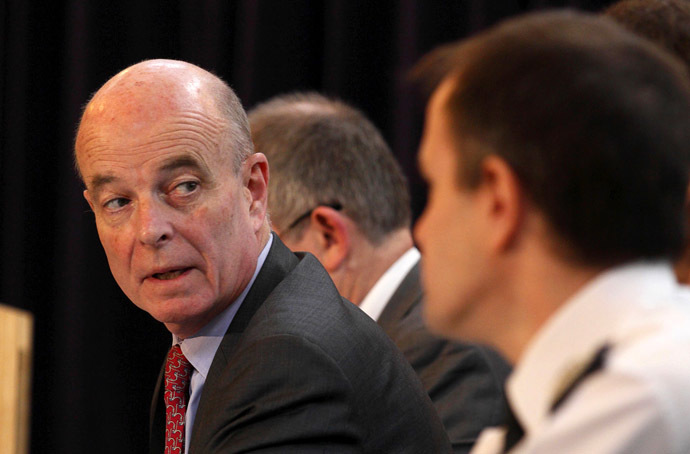 "The way in which locational apps, for example, are now quite freely available. Of course, you can start off by consciously giving out information about yourself and once you've done that you've lost control of it."
"And if I can do that then somebody can get into it. Or rather, whatever protection you take against it, I am not convinced that it is going to work against really determined effort."
The former spy chief suggested that passwords could help stave off up to "80 percent of the intrusion" from potential predators. But he cautioned there is no certainty such protective measures could offer absolute security for youngsters.
Web-based threats posed by hackers, criminal outfits, terrorists and "authoritarian states" far surpass those posed by state surveillance, he argued. Reflecting on Britons' privacy concerns, he suggested the public worry "far too much about the state".
Commenting on the means by which sexual predators harness technology and the web to track and target children, Claire Lilley head of the NSPCC's child safety online department told RT: "Sexual offenders can be extremely devious and sophisticated in the ways they target children, and technology gives them new means to do this."
Lilley acknowledged such predators often deploy a "scatter gun" approach to pursuing children, but warned others may target hundreds of youngsters via selected social media sites, often posing as a child of "a similar age".
"Although for some offenders their ultimate goal will be to meet the child, tricking or manipulating them into performing sexual activity online is increasingly more commonplace," she added.
On the question of how mothers and fathers can protect their children without impinging on their freedom, Lilley suggested parents' course of action may change depending upon the "age and maturity of the child."
With younger children "it may be best for parents to turn off location services" and limit their children's ability to share information on social networks, she suggested. But she stressed teenagers may choose to take control of location services settings themselves.