Female genital mutilation 'cutters' targeted by UK Border Control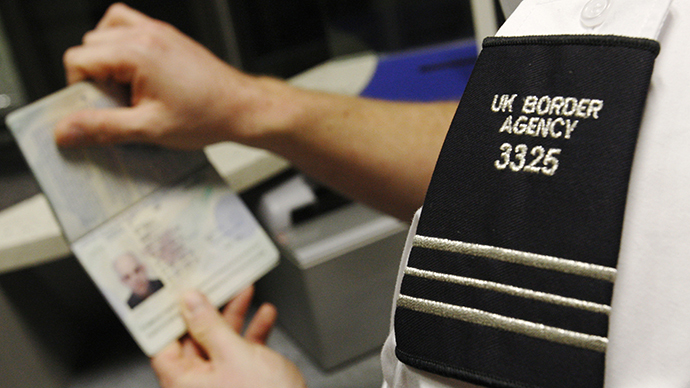 UK Border Force officers have warned of an emerging trend of "cutters" flying into Britain to practice female genital mutilation (FGM).
Flight attendants and other aircrew are being trained to spot potential victims of female genital mutilation returning from overseas, as part of a renewed UK Border Force campaign to tackle the brutal practice.
"Instead of the girls being removed from the UK to go back to the country of origin to have this procedure carried out, now there are cutters travelling from the country of origin to the UK to carry it out in London and in other cities," Joe Cruddy, the senior Border Force officer at Gatwick, told The Guardian.
"That is an emerging trend that we have found as a result of this initiative," he said.
FGM involves removing part or all of a girl's outer sexual organs and is carried out in many African countries and in some areas of the Middle East.
Officers have been carrying out searches at airports in the last days of the school holidays, which is called the "cutting season," when girls are taken abroad to be mutilated, often to countries in Africa.
Cruddy leads training sessions for more than 70 officers at Gatwick. Girls found to be at risk will be taken into care and only returned to their families once safeguarding staff and police judge that it is safe to do so.
In one case, a man was found entering the UK with a photograph of a family, a bloodied cloth in a ladies' handbag in his luggage, and a jar containing dirty water and sand, which they suspect was used to clean a blade, The Guardian reports.
The announcement comes following a push to tackle FGM at the UK's borders. In May the government launched Operation Limelight, an initiative surveying inbound and outbound flights to "countries of prevalence" for FGM.
Samantha Rigler, head of the Border Force Heathrow Safeguarding and Trafficking team, announced that border forces in the UK had started carrying out additional checks on passengers.
"We are clear that FGM is child abuse, it is illegal and there can be no excuse for it," she said. "Through operations like this we will continue to work with the Metropolitan Police Service to identify and protect victims or potential victims, and stop the perpetrators."
An 80-strong team of specialist child protection officers at Heathrow and teams of 65 at Gatwick and 21 at Manchester are involved in the current operation. The officers are also trained to deal with trafficking and forced marriage.
The Home Office said no specific figures were yet available, but staff at Gatwick said since Operation Eris was launched in July more than 30 families had been stopped.
However, last week it emerged that not a single person has been convicted for FGM in Britain yet, despite recent estimates that 137,000 women in the UK have undergone the procedure.
The World Health Organization estimates that 100 million to 140 million girls and women worldwide have undergone some form of cutting.
The brutal practice has been illegal in the UK since 1985 and the National Society for the Prevention of Cruelty to Children (NSPCC) says that 70 women a month seek treatment for the crime.
The first landmark trial of an FGM case of two men, including a doctor from London, will take place in January 2015.
The doctor is being accused of carrying out the procedure on a woman after she gave birth in November 2012.
You can share this story on social media: