Missing Bristol girl feared to be heading for Syria to join ISIS - police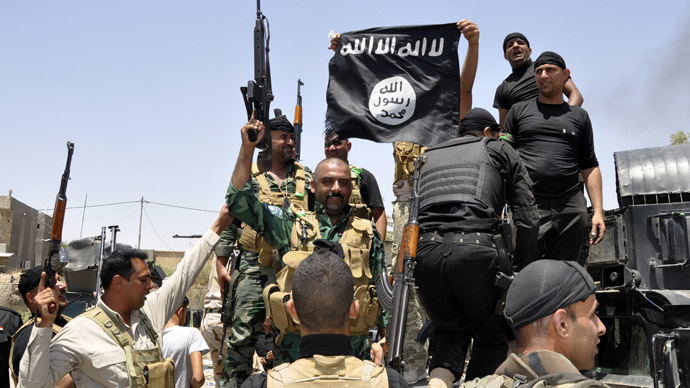 A missing 15-year-old British girl is believed to have fled the UK to go to Syria to join Islamist fighters after becoming radicalized, police have said.
The girl left her family's house in Bristol in the morning to go to school, but was not there when her father came to pick her up in the afternoon.
The Daily Mail identified the girl as Yusra Hussien, who was reported missing by her parents last Wednesday in Bristol.
Instead, she is believed to have traveled to London, where she met another 17-year-old girl from South London, before they boarded a plane from London Heathrow Airport to Istanbul. Officers are now trying to find her before she crosses the border into Syria.
Police fear that the girl, of Somali origin, may have been radicalized and that she traveled to Syria via Turkey in the hope of fighting with Islamic extremists.
Louisa Rolfe, Avon and Somerset's assistant chief constable, said "We can confirm that a 15-year-old student from Bristol has traveled to Turkey and we understand she may be attempting to make her way to Syria.
"Since she was reported missing by her parents we've carried out extensive work to trace her footsteps from the time she left home to her arrival in Istanbul, Turkey.
"There are indications she may have been radicalized, but at the moment our priority is to find her before she crosses the border to Syria and make sure she is safe. We must all be vigilant and ready to spot the signs of radicalization."
The family of the missing Bristol teen urged her to come home. A spokeswoman, Hibaq Jama, read this statement on behalf of the family: "Please come back, we miss you very much. You are not in any trouble. We just want you to be safe and to come home as soon as possible."
Jama added, "What we know about her is that she is an incredibly bright, incredibly articulate, popular, gifted young lady who was admired by, and very much looked up to, by her peers.
"She was very aspirational, wanting to go on and become a dentist, so it has come as a complete shock to the parents."
An expert said the schoolgirl will probably "become a jihadi bride."
Haras Rafiq from the Quilliam Foundation, a counter-extremism think tank, told Good Morning Britain, "It's more than likely that she will actually go and become a jihadi bride. She at the age of 15 will marry somebody who she considers to be a holy warrior and that's how she will play a part in the jihad."
In June this year, 16-year-old twins Zahra and Salma Halane from Greater Manchester left the UK to join ISIS fighters in Syria. The girls were stellar students, with 28 GCSEs between them, and were planning to become doctors.
Around 500 Britons are believed to have gone to Syria and Iraq to join extremists.