Radical cleric urges ISIS to release British hostage Alan Henning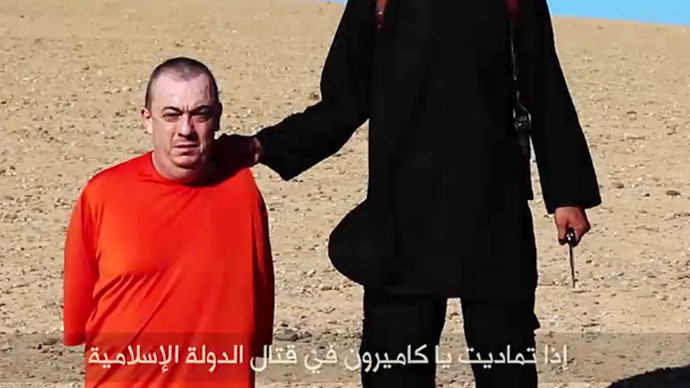 A radical Islamic preacher, a fervent supporter of ISIS who spent four years in a UK jail for soliciting murder, made a video plea for the jihadist militia to spare the life of British hostage Alan Henning.
Islamic State has publicly executed three western hostages already and has threatened that Alan Henning will be next if US-led airstrikes against it don't stop.
Abdullah el-Faisal begged for Henning's life in a video released Wednesday morning, and said that killing him would be against Islamic law. He is one the most radical English-speaking preachers to publicly call for Henning's release. In the video, he praises Henning as a Samaritan.
In the 2 minute, 40 second video the Jamaican preacher says: "This is a message to my brothers in the Islamic state. It is well known to the world that you have a hostage by the name of Alan Henning and that his life is in jeopardy."
"I've spoken to many people about Alan Henning and everyone spoke well about him," el-Faisal says. "He loves people. He's a good Samaritan. He's a philanthropist. He is a sympathiser to Muslims. To kill someone like that, an aid worker, is un-Islamic. The Sharia law doesn't allow you to kill someone like Alan Henning.
"There is a verse in the Holy Koran that speaks about people like Alan Henning, it says… you should be kind to them and be just in the law. Verily, Allah loves those who deal in justice.
"Killing him has no blessing, it will backfire on the Islamic State in a very bad way – the damage will not be able to be repaired."
Henning, 47 was kidnapped by IS militants in Syria in 2012 while on an aid mission.
El-Faisal allegedly played a part in radicalising shoe bomber Richard Reid and the 7/7 bomber Germaine Lindsay. He has openly supported IS, even the kidnapping and rape of women of the Yazidi minority in Iraq.
His video was released after Henning's wife revealed that she had been sent an audio recording by her husband pleading for his life.
"I have seen Muslims across the globe question Islamic State over Alan's fate," Barbara Henning said of her husband's audio appeal. "The voices of the people have spoken out loud and clear. He was working with Muslims to help the most vulnerable within Syria. Nothing has changed. He went to Syria to help his Muslim friends deliver much-needed aid.
"We are at a loss why those leading Islamic State cannot open their hearts and minds to the facts surrounding Alan's imprisonment and why they continue to threaten his life."
Barbara Henning was told that her husband has been put in front of a Sharia court and found innocent of being a spy and declared to be no threat. "I implore Islamic State to abide by the decisions of their own justice system," she said. "Please release Alan."
Dozens of Muslim leaders in Britain have also urged Islamic State to release the former taxi driver from Greater Manchester.
On Wednesday, an IS-linked Algerian jihadist group released a video that appears to show the beheading of French tourist Herve Gourdel, who was kidnapped on Sunday.