London overtakes Hong Kong as most expensive city for executives to live and work in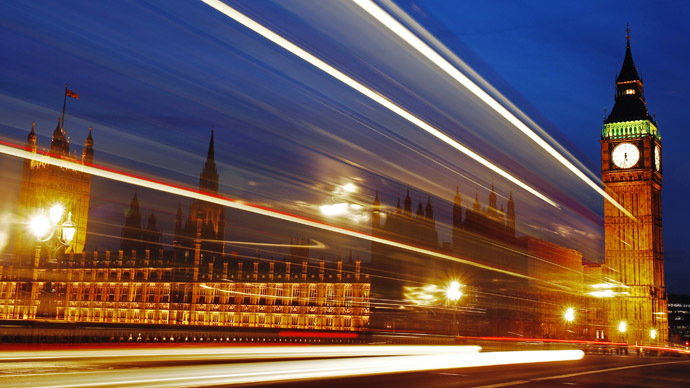 London has eclipsed Hong Kong as the most expensive city in the world for executives to live and work in, a new study claims. The British capital is now thought to be almost twice as expensive as Sydney, and four times pricier than Rio de Janeiro.
In a report, entitled "12 cities", international real estate adviser Savills claims the typical combined cost of renting housing accommodation and leasing an office for a team of office executives for 12 months in London has sky-rocketed to almost £74,000 per employee. This figure reportedly sets London apart from other major global cities such as Paris, Tokyo and New York.
The high cost of living in London has resulted from large increases in office rents in tandem with the pound's current strength against the dollar, according to Savills. In light of this, the estate agent predicts London is set to become less competitive.
The index referenced in the report specifically measures the total costs for a company per employee of renting living and working space in 12 major global cities. Hong Kong, which topped these rankings for five sequential years, has dropped to second place this year. Savills claims falling residential rent prices and a weakened currency have contributed to the change in Hong Kong's rankings.
The agency's new research reveals London real estate costs for executives rose by an annualised rate of 10.6 percent in the first six months of 2014 – meaning the British capital has become the most expensive city across the globe in which to accommodate such employees.
Overall, the cost of residential and commercial accommodation in London has increased by 39 percent since 2008, according to the report. Despite this dramatic rise, London is still way off Hong Kong's 2011 live-work accommodation costs record, which peaked at US $128,000 a year.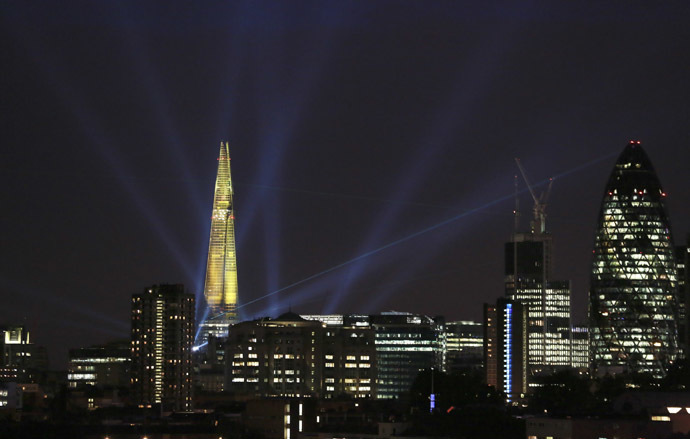 Savills stipulates that its research is aimed at assisting global firms in assessing the cost of relocating employees internationally. The estate agent measured the total cost per employee in US dollars of rental and working spaces in a group of the world's leading cities. The calculations were gleaned from monitoring the cost of two staff teams, deemed to represent start-up businesses. For the survey, the staff team of seven employees, which it refers to as a "Savills Executive Unit," is located in a "prime financial sector location" and a slightly less expensive district of each of these cities.
Savills' findings reveal the annual cost per employee in London is $120,568 (£73,800), with Hong Kong close behind at $115,717. New York and Paris were ranked third and fourth, at $107,782 and $105,550, respectively. Sydney was in eighth place at $63,630, Shanghai in 10th at $43,171 and Rio in 11th at $32,179. Mumbai was ranked last, at a meager $29,742.
Savills' report follows research published in July by specialist insurer and tenancy referencing firm HomeLet, which revealed that London's rental prices were double those elsewhere in the UK for the first time in modern history. This stark rise eclipsed what was considered affordable by experts, heightening widespread fear of a London-centered cost of living crisis.
Nationwide concern relating to this cost of living crisis is compounded by research published in late July by economic policy think tank, the Resolution Foundation (RF). According to the think tank's report, the number of UK households in "debt peril" could mushroom from 600,000 to 1.1 million by 2018.
You can share this story on social media: