​'Watched too much Breaking Bad': Woman tried to poison mother inspired by TV series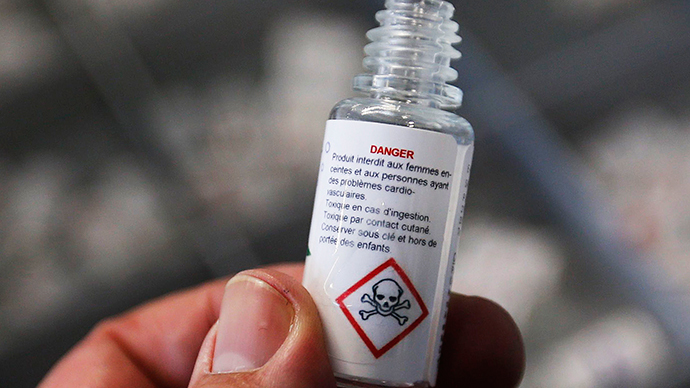 A woman tried to poison her mother in a plot allegedly inspired by the TV series Breaking Bad, after her mother forbade her to marry her boyfriend. When the first attempt to kill her mother failed, the woman tried to find stronger poison.
Kuntal Patel, 37, allegedly tried to kill her mother by putting Abrin into her mother, Meena's, Diet Coke, in a plot reminiscent of Breaking Bad. Kuntal tried to poison Meena because the 60-year-old had forbidden her from marrying her boyfriend, a court has heard.
Kuntal allegedly watched her mother, who sits on the bench at Thames magistrates court, drink the substance at her home in Stratford, East London, last December. However, her mother survived and Kuntal tried to obtain a stronger dose of the poison, the prosecution said.
Kuntal, who works as a graphic designer for Barclays Bank in London's Canary Wharf, allegedly purchased the deadly toxin online from a site based in the US, using bitcoin to make the payment, British media report.
Jurors heard that Kuntal bought the poison for £900 over the internet from an American named Jesse Korff.
What she didn't know though was that the website was under FBI surveillance, after an advert posted on it in September 2013 offered a Breaking Bad-style ricin poison.
The poison, concealed in a wax candle, was delivered to her from the US.
The alleged plot was said to have been inspired partly by Breaking Bad, the US series that follows the story of Walter White, a chemistry teacher who turns to cooking crystal meth after being diagnosed with terminal cancer.
In messages she wrote: "I've been watching too much Breaking Bad."
In the TV series, White uses Ricin in attempts to kill off rivals. Abrin, the poison Kuntal is said to have purchased, is even more poisonous than Ricin, the court heard.
The prosecutor, Jonathan Polnay, said that "beneath this veneer of a happy and successful Hindu family, lay a tale of discord, bullying and abuse." He added that the evidence "is so extreme that if they were the plot of a Hollywood or Bollywood film, you would say they are far-fetched."
Jurors at London's Southwark Crown Court heard that Kuntal first met her lover, Niraj Kakad, through Shaadi.com, an internet dating service for the Asian community.
He told jurors: "When Meena forbade Kuntal from marrying Niraj, rather than bringing shame on the family by trying to marry without her consent - something which Meena would have done her best to sabotage - Kuntal set out in a calculated and pre-meditated fashion to murder her own mother.
Polnay said: "Kuntal secretly poured the Abrin into her mother's Diet Coke and watched her drink it - expecting her to die. But nothing happened."
Meena survived because the poison is 1,000 times less deadly if it is swallowed rather than inhaled or injected.
When her mother survived the poisoning, she confessed her plot to the seller, the court heard. She wrote: "Something had definitely gone wrong somewhere as it is now early Saturday morning and still everything is normal.
"Yes target drank all of it. I made sure I watched her drink it all."
Officers found that Kuntal searched "how to murder using poison" online, and "how to create botulism" and "how to murder someone without getting caught."
Kuntal was arrested in January this year following an FBI investigation.
She denies trying to murder her mother. However, she admitted two counts of attempting to acquire a biological agent or toxin last December.