​'Anti-Muslim discrimination': HSBC shuts down only account of UK Islamic charity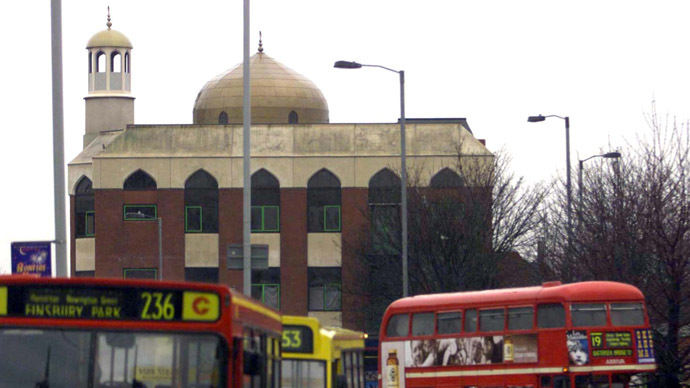 HSBC has officially closed the bank account of one of Britain's oldest mosques, in an effort to minimize its risk. The mosque's chairman said the banks' action was discriminatory and Islamophobic. Meanwhile, they have opened an account with a new bank.
Finsbury Park mosque in north London received a letter in July notifying them that their account would be shut down on September 22nd, adding that they should not try to open another account with the bank in the future.
The charity was told that following a 'general review' of its customer portfolio, the bank decided it would stop providing banking services to the mosque, because it fell out of HSBC's 'risk appetite.'
However, Finsbury Parks' management believes that the move was an act of 'anti-Islamic discrimination' against the mosque and the community that attends it.
Finsbury Park Mosques' chairman Mohammed Kozbar told RT that HSBC "made it difficult" to ascertain why their account had been closed, but that the mosque is "committed to continue the work it is doing."
Kozbar also told RT that it was unlikely that the mosque was a credit risk. "We are a local organization; we don't send or receive money from abroad and our money goes into funding our local work," he said.
Trustees of the mosque have also hit out at HSBC's decision, with some calling it a deliberate act of prejudice.
In July, Khalid Oumar told the trade magazine Third Sector that the decision was "clearly discriminatory" and "unacceptable".
Oumar also said HSBC was unwilling to disclose any further information regarding its decision.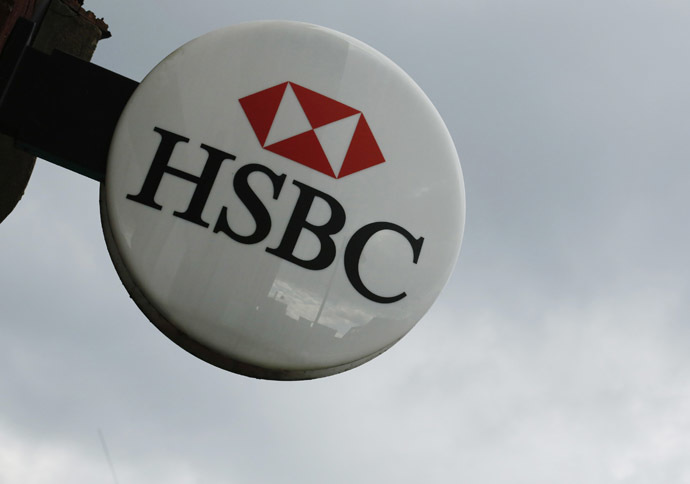 A spokesperson for Finsbury Park Mosque told RT that it had found an alternative bank, although they would not disclose any details.
The mosque is one of a number of Islamic institutions to have had their banking services revoked. The bank accounts of other Muslim representative bodies, such as the Ummah Welfare Trust and the human rights advocacy group CAGE, were also terminated under the same pretext.
Earlier this year, HSBC closed the business account of the Muslim think tank, The Cordoba Foundation, alongside the personal accounts of its founder and CEO Anas al-Tikriti.
Tikriti says he was "confronted with a wall of silence" when he tried to hold the bank to account over its decision.
HSBC told RT in July that it did not factor race or religion into its commercial decisions, and that discrimination against customers on these grounds would be 'illegal' and 'immoral.'
However, the bank did not comment on the factors it used to make risk assessments.
READ ALSO:'No Muslim organization supports ISIS, but US & UK do'
This is not the first time HSBC has terminated customer accounts as a result of 'de-risking'.
In December 2012, the bank was forced to pay £1.2bn (*$1.9bn) in settlement relating to money laundering, after the bank was accused of facilitating the laundering of funds emanating from drug cartels.
Following the settlement, HSBC requested over 40 consulates, embassies and high commissions throughout the UK to terminate their bank accounts. The bank justified its actions at the time by claiming it had been "applying a rolling program of "five filter" assessments to all its businesses since May 2011, and our services for embassies are no exception."
Finsbury Park Mosque has been criticized in the past for alleged links to terrorism and extremist activity. In 2003, armed police raided the building as part of a suspected terror operation. Following the raid, the mosque was taken over by the Muslim Association of Britain, who installed a new Imam (preacher) and board of trustees.
Prior to the raid, the mosque was run by Abu Hamza al Masri, who in May this year was found guilty of supporting terrorism and providing materials that could be used in terror attacks.
You can share this story on social media: