Liberal Democrat MP resigns over sexual harassment claims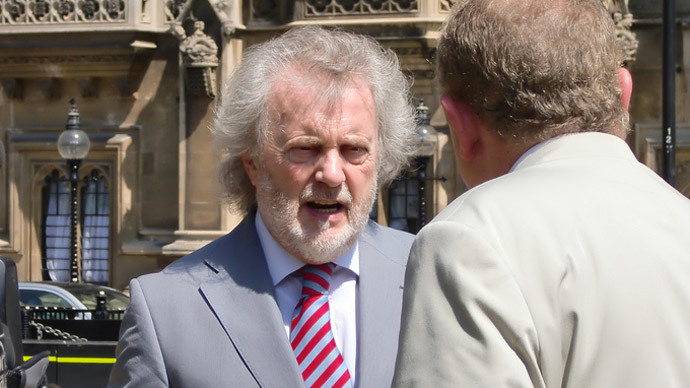 Liberal Democrat MP Mike Hancock has resigned from the party, ahead of an internal disciplinary hearing. The disgraced MP had already been suspended for making improper sexual advances towards a vulnerable constituent.
The Portsmouth South MP, who was forced to publicly apologize at London's High Court last June, was suspended for an "inappropriate and unprofessional friendship" with a vulnerable single mother with mental health issues.
Lib Dem leader and Deputy Prime Minister Nick Clegg had previously called on Hancock to resign, saying he had "no future" in the party.
"We have received a letter confirming his resignation," a party spokesman said. "Obviously, there was due to be a disciplinary hearing imminently, so before that has happened he has resigned."
Hancock had initially denied the allegations, but as part of a High Court settlement earlier this year he apologized to the constituent.
"I understand that you felt degraded. I did not treat you with sufficient respect. I made you feel deeply uncomfortable and discriminated against and I crossed the line," said Hancock in his High Court statement.
"As a political representative, there is a significant power differential with any constituent seeking help and particularly with your vulnerability of which I was aware.
"You had a right to trust me. Everyone should feel safe and should be able to have confidence in their political representatives and I am sorry I made you feel otherwise. I have learnt from my mistakes and pledge not to act in the same way again."
The woman met Hancock at his constituency office in Southsea in October 2009, seeking help to deal with loud neighbors. He was arrested the following year after she complained to a carer about Hancock's alleged sexual advances.
He was never charged, as police found there was no case to answer, so in March 2011, she complained to senior Lib Dem officials, but no action was taken.
In February 2012, she sent a letter to Nick Clegg, saying Hancock had exposed himself, made unwanted sexual advances and forcibly kissed her, but still no action was taken.
When Portsmouth City Council asked for an investigation into the allegations, the report was suppressed by its Lib Dem leaders.
Hancock was finally suspended from the party in January after the case became public.