Independent Scotland 'could take years' to join EU - Spanish PM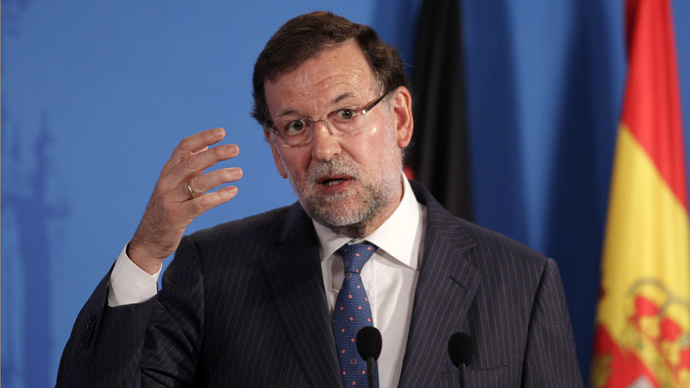 Scotland's hopes of joining the European Union as an independent state were cast into doubt when Spain's prime minister, Mariano Rajoy, said it could take years for it to be integrated.
If Scotland backs independence, Rajoy insists it would have to reapply to the EU as a new member state, based on the unanimous agreement of all 28 member states. The Spanish PM has suggested he would block Scotland's entry.
"It's clear that if one part of a state separates, it converts itself into a third territory with respect to the EU," he said.
"They can ask to be integrated and begin a process that could take years. In the case of Spain it took eight years."
Speaking to the Spanish parliament on Wednesday, Rajoy said Scottish secession would be a catastrophe. "It would start a process of Balkanisation that nobody in Europe wants," he said.
Rajoy is paying close attention to Thursday's referendum, as pro-independence Catalans plan for a similar vote in Catalonia in November.
The regional parliament is set to vote on a resolution on Wednesday that could pave the way for a referendum on independence from Spain.
Big deal. Nothing new. Last ditch attempt by Spanish PM to stave off #Yes vote which would encourage Catalans. #indyref@faisalislam

— Tom Scott (@TomJamesScott) September 17, 2014
Previously, few Catalans had wanted full independence, but Spain's painful economic crisis has seen a surge in support for separation. Scotland's "Yes" campaign has also brought renewed confidence to Catalonia's succession movement.
Unlike Scotland, Madrid says any vote for independence in Catalonia would have to be decided by all Spaniards. To only consult Catalans in such a vote would be a violation of Spain's 1978 constitution.
Rajoy's remarks came in response to a question from a Basque Nationalist Party MP, who asked: "If the yes campaign wins tomorrow's Scottish referendum, will your government facilitate the integration of Scotland in the European Union?"
The PM replied that "everyone in Europe thinks that these processes are tremendously negative because they generate economic recessions and more poverty for everyone."
They act like a "torpedo to the vulnerabilities of the EU, which was created to integrate states, not to fragment them. Strong states are what's needed today," he said.
Rajoy also sought to draw a clear distinction between the independence movements in Scotland and Catalonia.
"There are many differences between the process of Scotland and that of here. The main one is that Scotland has virtually no powers compared to Catalonia and other autonomous regions," he said.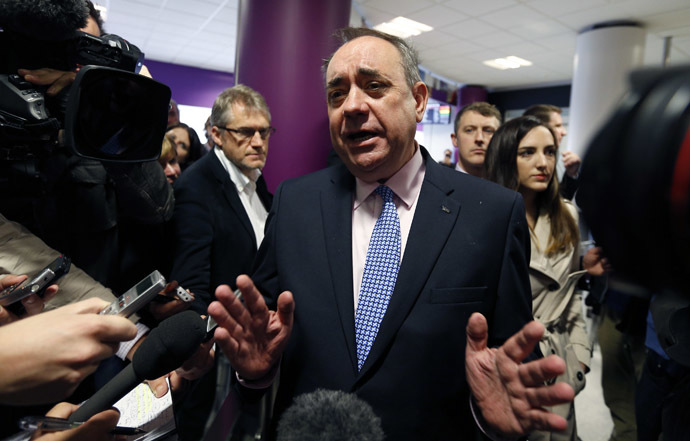 In a speech last April, Scottish First Minister Alex Salmond said it would be possible for a newly independent state to renegotiate membership, and said it would be "absurd" to deny the people of Scotland entry.
"The Scottish government recognizes that continued membership of the EU will require negotiations on the specific terms. That is only right and proper, but these negotiations will be completed within the 18-month period between a yes vote in September and achieving independence in March 2016," he said.
Salmond said an independent Scotland would ask for continued membership on the basis of "continuity of effect." He also questioned the legal basis for blocking Scottish membership.
"Five and a quarter million people ceasing to be EU citizens against their will … is more than absurd," he said. "There is simply no legal basis in the EU treaties for any such proposition. And it is against the founding principles of the European Union."