Rising prison rape 'shames Westminster', requires urgent investigation – report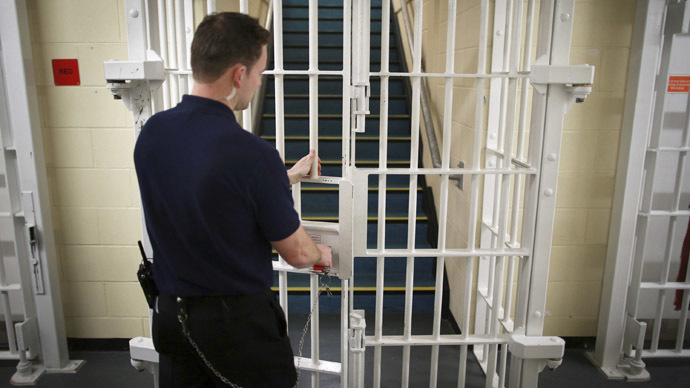 Urgent action is needed to determine the nature and scale of sexual abuse in Britain's penal system, a leading prison rights group says. The plea follows recent estimates that hundreds of inmates in the UK are subject to rape and sexual assaults annually.
Drawing from surveys conducted by prison inspectors, the Commission on Sex in Prison estimates one in every 100 UK prisoners suffer sexual abuse at the hands of fellow inmates or prison staff each year. The statistics were published on Monday in a briefing paper conducted by the body entitled 'Coercive Sex in Prison'.
Established by leading UK charity, the Howard League for Penal Reform, the commission is comprised of academics, former prison governors and health experts. The group's most recent briefing paper suggests rape and other forms of sexual violence in UK prisons are rife, with as many as 1,650 inmates being targeted annually.
While Ministry of Justice (MoJ) data reveals a more moderate picture, it confirms sexual violence in UK prisons is on the rise. According to official MoJ figures, the number of recorded sexual assaults in British jails has reached its highest level since 2005. In 2013, 170 such incidents were noted, showing a rise of 34 percent from the previous year. But the true figure is estimated to be far higher. Britain's prisons ombudsman recently described the problem as "a hidden issue in a hidden world."
Recent research emanating from the US, where the problem has apparently attracted more attention, shows acute under-reporting of rape and sexual assault in US prisons is widespread. The commission insists UK research on sexual abuse in Britain and Wales is limited and – as is the case across the Atlantic – a considerable degree of sexual violence remains under-reported in the UK.
'Hypermasculine and homophobic culture'
In an effort to further investigate the issue, the commission sought to interview prisoners currently serving sentences throughout Britain. Dr Alisa Stevens, a leading academic associated with the Howard League Penal Reform, submitted a research application to the UK government's National Research Committee (NRC) as part of this process. But the proposal was rejected by the NRC. The Committee claimed limited benefits from the proposed probe, concerns relating to the research's framework, and a need to be "selective" amidst the "sheer volume of research requests" the NRC receives as being central to its decision.
Nevertheless, the commission is currently carrying out primary research amongst ex-inmates, the results of which are due to be published in 2015.The commission emphasizes, however, that current data examining the issue indicates thousands of incidents of sexual assault may be taking place in UK prisons annually. This research correlates with findings from the US.
A recent probe conducted by the commission uncovered a "hyper-masculine and homophobic" culture that permeates most UK prisons. According to ex-inmates who were surveyed as part of the inquiry, this macho and intolerant culture makes it extremely difficult for victims of sexual assaults to report such incidents.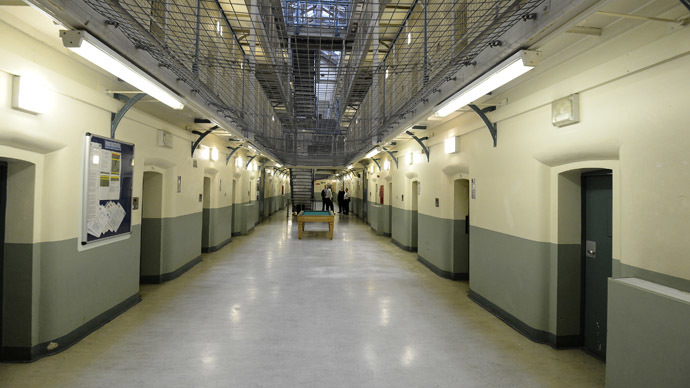 Central to the body's briefing paper was the assertion that transgender and gay prisoners are at higher risk of sexual assault than heterosexual inmates, and an overarching concern that official investigations into sexual violence in UK prisons are inherently slow, with police often not being notified of cases of rape or abuse.
The paper also argued prison staff may be responsible for a degree of sexual exploitation that occurs in Britain's jails. Historic cases of prison staff abusing inmates have roused concern that such criminality may still be widespread in Britain, according to The Howard League for Penal Reform's Senior Policy Officer, Lorraine Atkinson.
Atkinson references Medomsley Detention Centre, where up to 500 people are thought to have been abused in the 1970s and 80s and Downview women's jail, where a prison governor abused his position of power and cultivated a sexual relationship with an inmate, as being indicative of a possible pattern in UK prisons that requires further investigation.
The commission's report also criticized prisons' failure to implement policies for advising staff on how to support inmates who report sexual abuse.
Commenting on the urgent need to discern the precise scale and nature of sexual abuse in UK prisons, the chair of the Commission on Sex in Prison, Chris Sheffield, said: "The issue is treated seriously in the US, where the government has taken major steps to recognize the problem and prevent abuse. Despite the limited research available here, what findings we do have suggest there are disturbing parallels between the experiences of prisoners in the US and prisoners in England and Wales."
He also expressed deep concern that cuts in staffing levels and current levels of overcrowding would almost certainly compound the issue.
In light of the commission's findings, Frances Crook, CEO of the Howard League, denounced Britain's penal system as lawless, arguing "prisons are meant to be safe places where the law is enforced, not places where people are under threat of sexual violence and rape."
Crook added: "The focus and energy of both American Republicans and Democrats on tackling the issue of prison rape shames Westminster."
You can share this story on social media: