Can Britain Bank on Bitcoin?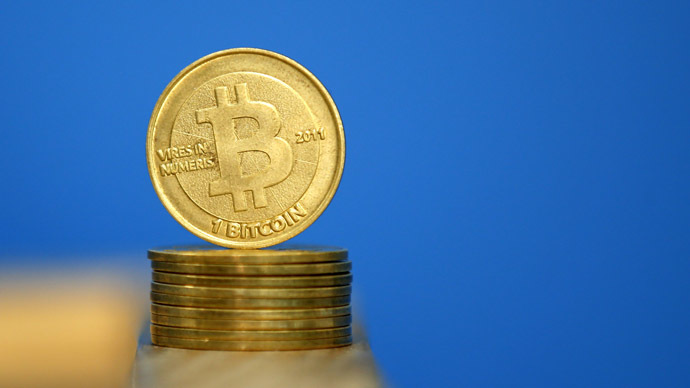 Crypto currencies like bitcoin could threaten Britain's financial stability if widely adopted, the Bank of England (BOE) says. Despite admitting digital currencies are still marginal, the Bank suggests they are no longer the purview of cypherpunks.
In a report examining potential economic pitfalls associated with the wide-scale use of digital currencies in Britain, the BOE acknowledged bitcoin does not pose a material threat to the nation's economy due to the "small size of such schemes."
But the report, entitled 'The Economics of Digital Currencies', emphasizes such crypto currencies could compromise Britain's economic stability in years to come if their use becomes significantly more prevalent in the UK.
Despite rapidly growing interest in bitcoin as a currency, at present it occupies a very niche sector of Britain's financial terrain. Nevertheless, the BOE's in depth research published on Thursday indicates it's a significant player in the world of UK finance, and can no longer be dismissed as a pipedream for tech nerds, anarchists or libertarians.
Having closely monitored bitcoin's developments over the course of 12 months, the BOE's report delivers a detailed prognosis on the five-year-old currency. The bank estimates 20,000 UK citizens currently use bitcoin, and that the majority of them see it as a means of investment rather than a means of exchange. Britain is party to a mere 300 bitcoin transactions a day, according to the BOE.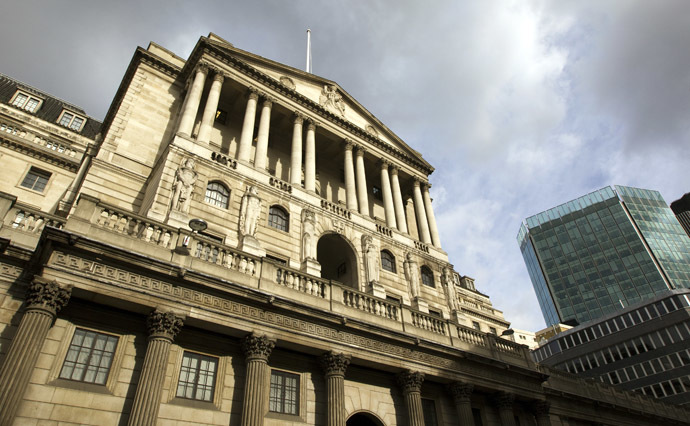 Total holdings in Britain are estimated to be approximately 60 million pounds, which amounts to 0.1 percent of sterling notes. And at present "significant barriers" remain in place which inhibit bitcoin from securing a dominant role in Britain's financial landscape, according to the bank. The report concludes the digital currency is unlikely to become a mainstream form of money in Britain and so does not pose a threat to the BOE's efforts to maintain "monetary stability" in the UK.
But Nicolas Cary, CEO of the Blockchain website and a US-based tech entrepreneur, believes the future of bitcoin is bright. Cary describes Blockchain as "the world's most popular bitcoin wallet service," which provides digital currency statistics amongst other online services.
In an effort to highlight bitcoin's potential to become a mainstream currency, the tech entrepreneur references the dynamic growth of PayPal as an indicator of the crypto currency's potential to expand across borders.
PayPal "went from doing zero transactions to doing a couple of million to doing 10 million to doing 100 million. Bitcoin now does $200-300 million worth of transactions a day, and the speed at which it got to that point is an order of magnitude faster than PayPal," he recently told Channel 4.
Bitcoin offers a different financial experience to that of the average bank. In Britain, the crypto currency empowers any individual with a smartphone, tablet or computer to effectively man their own bank account, moving money at virtually no cost. For individuals who have little trust in Britain's banking system or bear little faith in the pound, bitcoin allows them to circumvent these traditional monetary vehicles at will.
As the BOE emphasizes, one of the primary attractions of the burgeoning currency is that it effectively "minimizes the degree of trust participants need to place in any third party." It also saves people money on commission fees charged for moving money across borders.
Whether bitcoin harbors the potential to challenge the pound remains to be seen.
But given one of the most powerful central banks on this side of the Atlantic has dubbed it the "internet of finance," its potential to secure further financial sway in Britain cannot be dismissed.
At present, bitcoin is particularly popular in America and China, which account for over 66 percent of transactions combined. It is also often posited as a potential replacement for current payments systems in multiple emerging economies. Bitcoin enthusiasts such as Cary suggest it could become as widely used as Visa and MasterCard in a few years.
Europe is also perceived as a market ripe for transition. On Wednesday, the American bitcoin service firm Coinbase, which has attracted $31 million from venture capitalists, confirmed it plans to launch a service for consumers across considerable swaths of Europe. The company said it would link a bitcoin 'wallet' service to the euro payments system, allowing users in 13 eurozone states to send money to and from their bitcoin accounts.