'Dangerous' to remove Trident nukes from independent Scotland – former UK defence chief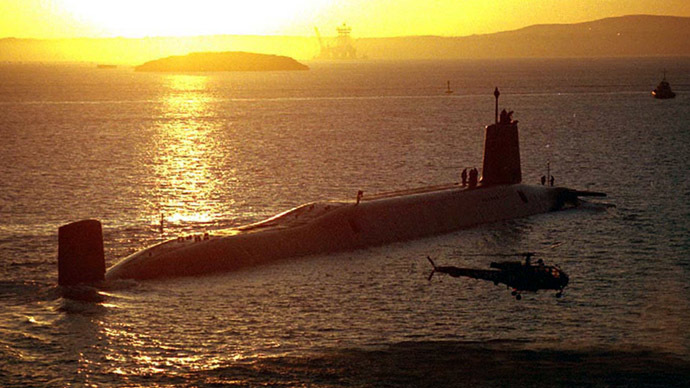 Removing the UK's Trident nuclear submarine base from an independent Scotland would "add a dangerous period of destabilization" to the UK's "nuclear defense posture," warned a former defence chief.
In an open letter to Scottish First Minister Alex Salmond, Admiral Sir Mark Stanhope said he is "very unhappy" with the SNP leader's stance on the future of Scottish defense policy.
The Scottish government has set out plans to remove Trident from Scotland if the 18th September referendum secures a 'Yes' vote.
"With the referendum now imminent, I am writing to you to make clear what we believe would be the grave defense consequences of a Yes vote not just for the United Kingdom but for the people of Scotland themselves," Stanhope wrote.
The First Sea Lord and Chief of Naval Staff from 2009 to 2013 said a recent warning from President Vladimir Putin concerning Russia's nuclear capabilities meant the long-term security of the UK's nuclear deterrent was essential.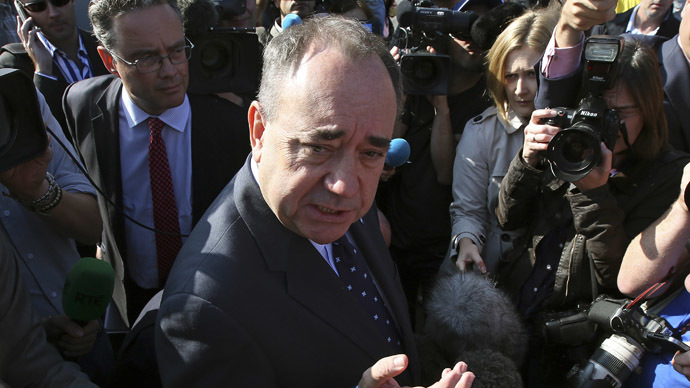 "Your plans for the removal of all nuclear submarines from Faslane in the event of Scottish independence would add a dangerous period of destabilization in our nuclear defense posture at a time when the international picture is clearly deteriorating," he wrote.
Stanhope also raised the issue of collective security, both in terms of NATO membership and Scotland's Scandinavian and Baltic neighbors.
"On top of this, Scottish independence and its exit from NATO would be deeply worrying and unpopular with many of Scotland's natural allies, particularly our friends in Scandinavia and the Baltic who depend on the United Kingdom for mutual defense of air space and territorial waters," he wrote.
"Scotland has contributed so much to our collective security over the years that it would be tragic if it now came to be regarded as the weakest link in our defense shield."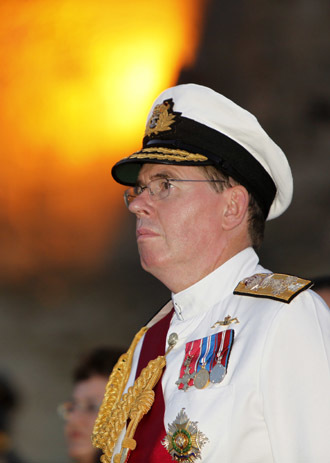 The Scottish National Party-led Edinburgh government is committed to remove Trident from an independent Scotland, arguing that the £100 billion required to renew the UK's nuclear weapons could be better spent on health, education and housing.
Opponents say the cost of moving the submarine base from Faslane and the nuclear warhead depot at Coulport would be exorbitant.
A Royal United Services Institute (RUSI) report estimates the relocation would add £3.5 billion to the cost of retaining the UK's nuclear forces.
"Demonstrably wrong"
Reacting to the letter, SNP defence spokesman Angus Robertson rejected Stanhope's comments as "demonstrably wrong," saying an independent Scotland would work closely with NATO partners, and play "a full part" in contributing to common security.
"This letter quite clearly sets out the difference between the Yes campaign and the No campaign," said Robertson. "While the anti-independence camp is determined to waste over £100 billion on unusable and obscene Trident nuclear weapons, a Yes vote will rid Scotland of weapons of mass destruction.
"It is demonstrably wrong of Sir Mark Stanhope to suggest that Scotland will not be a part of NATO. The UK's most recent ambassador to NATO, Dame Mariot Leslie, made it abundantly clear on the basis of her vast experience and knowledge in this area that an independent Scotland will be welcomed into the NATO alliance – and that she will be voting Yes next week."
Robertson has previously said the UK government's Trident "obsession" highlights the democratic deficit that Scotland faces under Westminster control.
"Amateurish and unrealistic"
Opponents of independence have rallied behind Stanhope's remarks. Scottish Labour MP Gemma Doyle said Scotland's shared defense infrastructure with the UK is "too important to risk on the assertions and dodgy sums of the nationalists."
"SNP's defence and security policies have previously been branded amateurish and unrealistic by the experts, because they fall apart under any scrutiny," said Doyle.
"Admiral Sir Mark Stanhope is a hugely respected voice," she said. "When he speaks on defence issues you take notice, and if he says the consequences of separation could be grave, not just for Scotland but the United Kingdom and Europe, you take it seriously."
As if Trident is 'deterring' any threats whatsoever. Scrap it now. https://t.co/HRr6iQg2hI

— CND (@CNDuk) September 10, 2014
The national debate around the future of the UK's nuclear arsenal will likely intensify if Scotland leaves the Union.
Britain's nuclear commitments to NATO and the sheer cost of renewing and maintaining the nuclear weapons will play a part in that discussion.
The Campaign for Nuclear Disarmament (CND) estimate that the £100 billion required to renew Trident could employ 150,000 nurses, build 1.5 million homes or 30,000 new primary schools in the country.
"An independent Scotland would have the opportunity not just to remove nuclear weapons from our shores, but to set an example to the world," said John Ainslie, the coordinator of Scottish CND.
You can share this story on social media: