Where the f@#* in the UK do people swear most on Twitter?
Published time: 10 Sep, 2014 14:10
Edited time: 10 Sep, 2014 14:11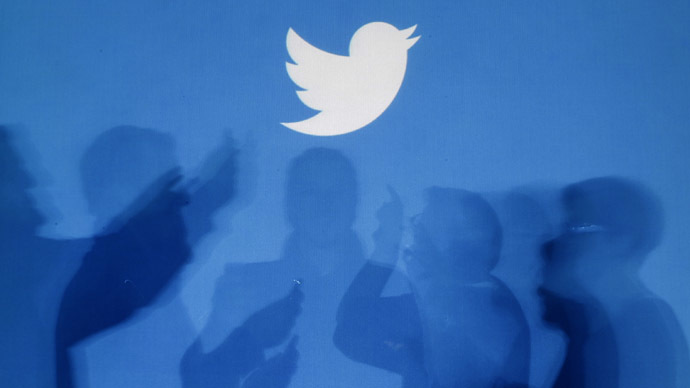 Twitter users in North Yorkshire swear the most on social media, with a notable spike in "f-word" profanities at the time people leave work on Monday evenings, according to research for BBC Radio 4.
Geo-tagged tweets from smartphones across the UK, collated over a single week from August 28 to September 4, showed that the borough of Redcar and Cleveland came top for most profanities with almost 8 percent of all posts containing swear words.
While Twitter has a reputation for abusive messages and trolling, researchers were surprised to find only 2.15 percent of the more than 1.3 million tweets viewed contained the 'f' word.
Despite the view of cities being less civil of tongue, researchers found a greater concentration of swearing on Twitter
Areas with the most swearing:
1. Redcar and Cleveland
2. Clackmannanshire
3. East Ayrshire
4. Falkirk
5. Strabane
6. North Lanarkshire
7. Wellingborough
8. Corby
9. Northumberland
10. North Ayrshire

Areas with the least swearing:
1. Orkney Islands
2. Shetland Islands
3. Oxford
4. Westminster
5. Kensington and Chelsea
accounts tagged in rural areas.
Although six of the top 10 regions were Scottish, outperforming their southerly neighbors for choice language, the Orkney Islands was found to have the fewest swear words when measured as a proportion of the number of tweets, followed by the Shetland Islands.
Wealthy English enclaves Oxford, Westminster, Kensington and Chelsea were also found to be keeping their tweets clean.
Cursing in tweets tended to peak during football matches and around commuter times.
The largest peak came when it was announced that footballer Danny Welbeck was moving to Arsenal. The second came around 5pm on Monday when Twitter users complained about work and their commute.
"Twitter has a reputation for being really the home of angry, aggressive messages that people send each other, but I was a bit surprised that across the entire week, only 4.2 percent of all tweets contained any kind of profanity," said Dr Hannah Fry, the University College London lecturer behind the research.
"And these are tweets that are made on mobile phones and geo-located, so would tend to be the type of demographic that you would expect to be using the most swear-words, namely the younger part of the population.
"I think it says something a little more positive perhaps about how aggressive or civil we can be to one another."