'Blatant interference': China condemns UK inquiry into Hong Kong democracy progress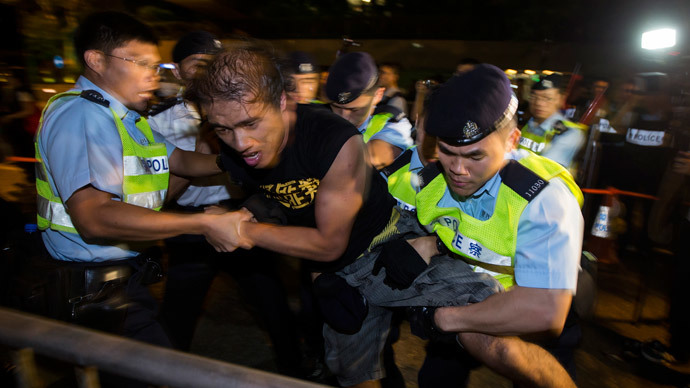 The UK Foreign Affairs Committee has been sent a letter from its Beijing counterpart after announcing plans in July to look into the state of democracy in Hong Kong. The territory was handed over to Chinese control in 1997, over a century-and-a-half after first being leased as a British Crown colony.
The letter said the probe would be a "highly inappropriate act which constitutes interference in China's internal affairs," according to the BBC.
The move would send "a wrong political signal to the outside world, and disrupted Hong Kong's political reform." It would also "have a negative impact on the relations between our countries."
The Chinese committee urged British lawmakers to "act with caution on the issue of Hong Kong, bear in mind the larger picture of China-UK relations and Hong Kong's prosperity and stability, stop interfering in Hong Kong's affairs and cancel the inquiry on UK-Hong Kong relations."
British lawmakers are examining the implementation of the Sino-British Joint Declaration of 1984, the deal that handed Hong Kong back to China, states that the Special Administrative Region should have a semi-autonomous status and executive power, and that personal rights in the territory must be enshrined by law.
Britain has maintained a commitment to Hong Kong since the transfer of sovereignty, with the British foreign secretary reporting to parliament on the territory every six months.
Richard Ottaway, the chairman of the British foreign affairs committee, which oversees the work of the Foreign and Commonwealth Office, told the BBC he wanted to avoid any misunderstanding.
"My job, and the Foreign Affairs Select Committee's job, is to look at whether Britain has complied with its undertakings and if China has not complied with its obligations," Ottaway said.
"I think this is a right and proper procedure. I don't particularly want to irritate the Chinese.
"It may well be that my committee will decide that actually the Chinese have behaved perfectly reasonably."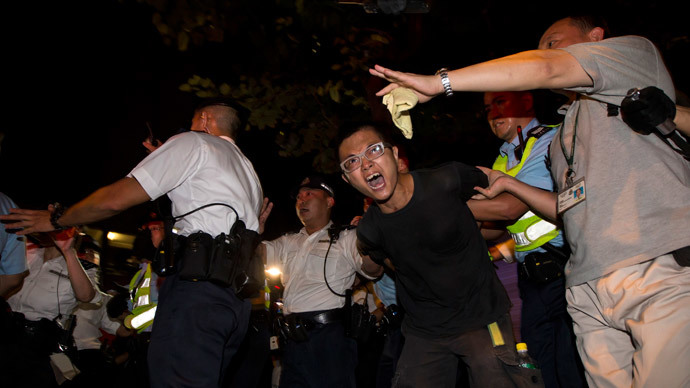 The harsh rebuff from Beijing comes as thousands of activists in Hong Kong protest the mainland's refusal to grant citizens full universal suffrage.
On Tuesday, Hong Kong police arrested at least 22 people during protests targeting a senior Chinese official visiting the city.
Pro-democracy groups in Hong Kong have vowed to fight a Chinese government ruling that effectively gives China control over the candidates for the next leadership election.
On Monday, Basic Law Committee chairman Li Fei said voters would be "confused" if there were too many candidates to choose from, the South China Morning Post reported.
The election, due in 2017, will be the first in which the Hong Kong chief executive is directly chosen by voters. However, China's legislature ruled the candidates must be approved by more than half of a special nominating body.
You can share this story on social media: