China tells US not to meddle in Hong Kong's internal affairs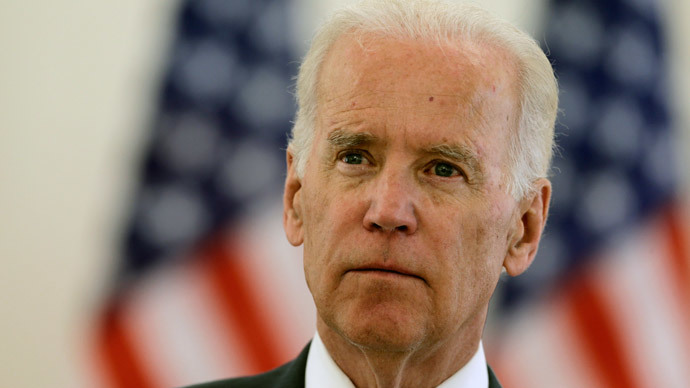 China has warned the United States against meddling in Hong Kong's internal affairs after Vice President Joe Biden met with two former Hong Kong legislators who expressed concern that Beijing is tightening control over the territory.
Biden met with Anson Chan, former chief secretary and founder of pro-democracy group Hong Kong 2020, and Martin Lee – founder of Hong Kong's opposition Democratic Party – at the White House on Friday.
During the meeting, the activists spoke out against whey they described as Beijing's increasing control over Hong Kong. They also said they fear that only candidates picked by the central government will be allowed to take part in the 2017 chief executive vote. Lee and Chan also voiced concerns over press freedom in Hong Kong - referring to violent assaults on journalists and alleging that Beijing is pressuring advertisers to shun critical media, AFP reported.
Vice President Biden underscored Washington's "long-standing support for democracy in Hong Kong and for the city's high degree of autonomy under the 'one country, two systems' framework," the White House said in a statement.
PHOTO: The Vice President drops by a meeting with Hong Kong pro-democracy advocates Martin Lee and Anson Chan. pic.twitter.com/5HXNqSMGWp

— Office of VP Biden (@VP) April 4, 2014
In response, China's Ministry of Foreign Affairs said that it "firmly opposes any countries meddling in the city's internal affairs in any way," South China Morning Post quoted.
"Hong Kong affairs are China's internal affairs," said a spokesperson for the Office of the Commissioner of the Foreign Ministry in Hong Kong.
The official added that Hong Kong is currently going through a sensitive political reform period.
"[We] would hope the US would be cautious of their words and actions regarding Hong Kong affairs and not let Hong Kong issues impede Sino-American relations," he noted.
Commenting on the activists' concerns over press freedom and other core values in Hong Kong, the spokesperson said that "Over the past 17 years since Hong Kong's return, the region has seen the successful implementation of the 'one country, two systems' framework, which contributed to Hong Kong's great socioeconomic and democratic development."
"As a result, the people in Hong Kong are enjoying unprecedented democratic rights and freedom, which has won international acclaim," the official added, as quoted by Xinhua news agency.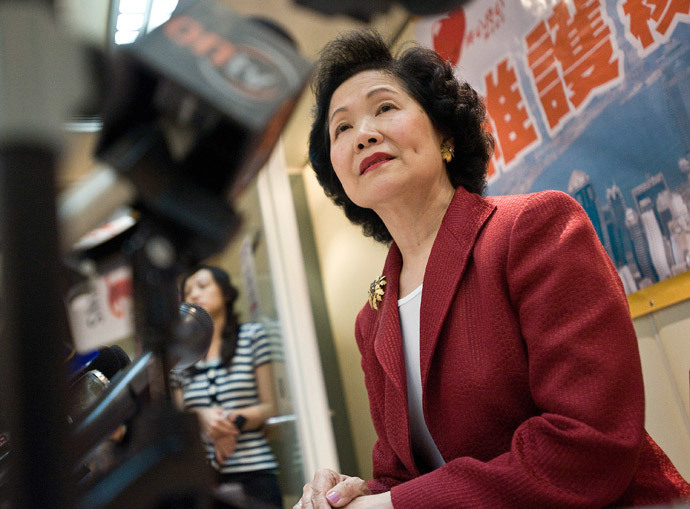 During their trip to America, Lee and Chan also met with Nancy Pelosi, minority leader of the House of Representatives, and members of the Congressional-Executive Commission on China.
"The future of freedom and democracy in Hong Kong is under serious threat," Senator Sherrod Brown, head of the commission, said in a statement, as quoted by Reuters. "China is already placing 'pre-conditions' on who can run, raising serious doubts about whether the elections will be free and fair," he added.
Hong Kong has continued to enjoy considerable autonomy and broad liberties as a financial hub since Britain returned its former colony to China in 1997. Currently, the region's head is elected by a 1,200-member committee – the majority of whom are supportive of the Chinese government. However, Beijing has agreed to let Hong Kong elect its next leader in 2017.
Several key issues are still to be determined though, including whether public nominations of candidates will be allowed. And as the election nears, tensions are growing, with many pro-democracy advocates worrying that the government will control the choice of candidates. The government will find a way to control the election, to only allow a choice between "Puppet A or Puppet B," Lee told The Washington Post's Fred Hiatt.
"We are not asking for a lot," Lee said. "We are not asking you to send armies. Just say, 'Please, you promised to give Hong Kong democracy, please keep your promise.' This is make or break for us."
Beijing earlier described 75-year-old Lee, a former Legislative Council member, as a "running dog of the colonialists," adding that Hong Kong did not elect its leaders while under British rule.
You can share this story on social media: