'Psychopathic violence': British Muslim organizations condemn ISIS extremism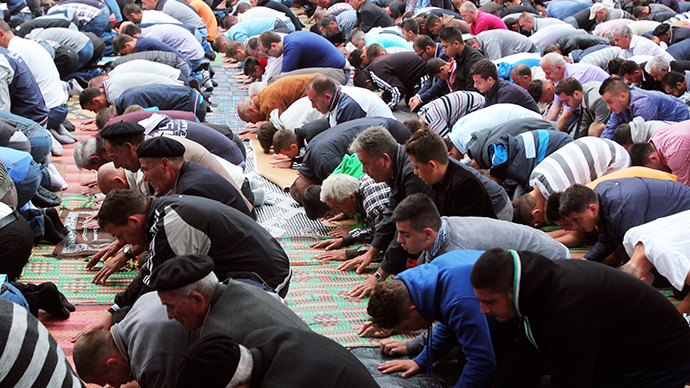 British Muslim organizations have condemned self-professed 'Jihadists' responsible for the murder of US journalist James Foley, and along with parents of suspected British fighters, have agreed to work with the police to 'root out' extremism.
Foley, a photojournalist who was kidnapped in Syria by the terrorist group Islamic State (IS, formerly ISIS) in 2012, was beheaded by a fighter who is believed to be a British citizen from London.
The group released a video of Foley's death on Tuesday, in which the British man, whose face is concealed by a black balaclava, beheads him. The executioner identifies himself as "John."
The US National Security Council (USNSC) confirmed the video was genuine on Wednesday.
Following the release of the video on social media, Muslims all over the UK condemned the action, calling the acts 'barbaric' and 'unislamic'.
The Muslim Council of Britain (MCB), one the UK's biggest representative bodies for Muslims in Britain, called the action 'reprehensible' and condemned the group's 'psychopathic violence'.
"We are horrified at the abhorrent murder of James Foley, a reporter who initially went to the region to expose the human rights abuses of the Syrian regime. ISIS [now the Islamic State] has murdered this man for no reason at all," an MCB spokesperson said.
"ISIS does not speak for Islam, and has been repudiated by all Muslims. Their message only appeals to those who are easily duped by their twisted message purporting to be Islam. They seek to glamorize their violence, and unfortunately, the media has a part to play in adding to that glamor."
The MCB urged media organizations not to give the group 'undue exposure' beyond conventional reporting, as the group 'craved the oxygen of publicity'.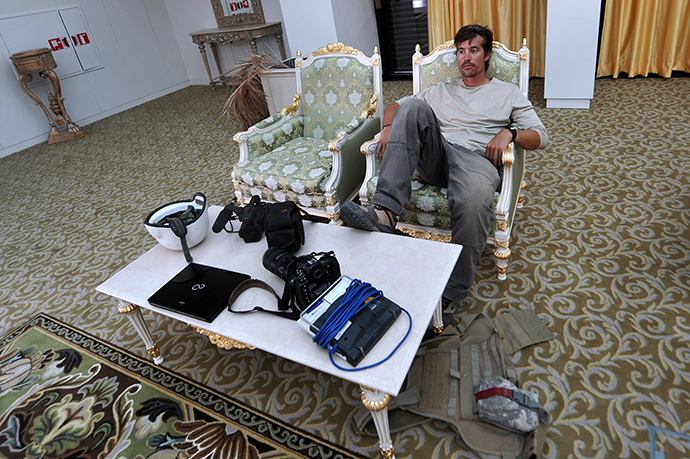 Runia Khan, whose 20-year-old-son is said to have joined the Islamic State in Syria, accused Foley's killers of 'betraying Islam' and 'killing humanity', according to reports in The Metro.
Mohammed Shafiq, chief executive of the Ramadhan foundation, also told The Metro that he would work with police and intelligence agencies to track down British-based extremists.
"We stand ready to support the police and intelligence agencies in their work to defeat terrorism and protect our nation," he said.
Prime Minister David Cameron returned early from his holiday on Wednesday following reports that Foley's killer was a British man from London.
After holding emergency meetings in Downing Street, the prime minister said it was "increasingly likely" that the reports were correct, but that it was not time for a "knee-jerk reaction."
He also said the government would "redouble" its efforts to stop Britons travelling to fight in Iraq and Syria, including measures to confiscate the passports of British people contemplating travel to Syria and Iraq, as well as arrests and prosecutions for those who take part in extremism and violence.
"To take extremist material off the internet and do everything we can to keep our people safe. And that is what this government will do" he affirmed.
While the government does not know how many Britons are currently fighting with the Islamic State, it estimates that around 500 have travelled to the region, with most fighting alongside the militant jihadist group.
While some analysts have warned that British fighters may be amongst the most 'vicious' combatants in the Islamic State, others have said that the video is not a sign that Britons are the most barbaric foreign fighters.
"British fighters are often given second-tier roles such as suicide bombers or guards due to a lack of trust and their inability to speak Arabic'" according to Afzal Ashraf, a senior researcher at the Royal United Services Institute (RUSI).
The group also has "a very significant number of gangsters and criminals, who've been radicalized and converted in prison" Ashraf told Voice of Russia.
British authorities are also cracking down on support for the Islamic State at home, including monitoring e-mails and social media activity.
In total, 69 people suspected of aiding terrorist activity in Syria have been arrested in Britain.
You can share this story on social media: