UKIP: Strip Islamic State militants of their British citizenship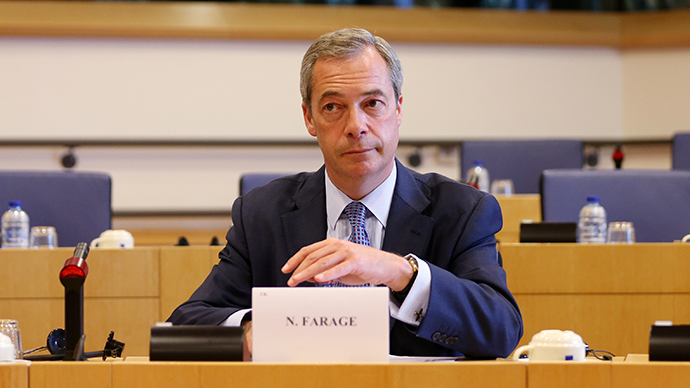 Britain's right-wing party UKIP have formally called for the British government to block the return of UK nationals who left British shores to fight alongside Islamic State militants in the Middle East.
In a formal statement issued on Wednesday, the party emphasized the UK government can and should strip all militants who hold dual nationality of their official UK citizenship. The coalition could also withdraw the passports of Jihadists whose sole nationality is British – while those who do not hold official UK citizenship but have been granted the right to live in Britain should have that right revoked immediately, it added.
The party's statement followed the release of a chilling video depicting what appeared to be the beheading of American journalist James Foley by an Islamic State (IS) militant. In the ominous film, Foley is seen kneeling adjacent to a masked man prior to his beheading. The man, dressed from head to toe in black wielding a knife, speaks with a distinctly British accent. Dr Claire Hardaker, a linguistics expert who has analyzed the film's audio, told LBC Radio listeners she believes the killer is from London.
Read more: ISIS beheading: Militants 'represent a direct threat' to UK security says Foreign Sec.
Commenting on the video, UKIP leader Nigel Farage said: "The Islamic State (IS) Militants are a group like no other. The sheer barbarism we are witnessing in countries like Iraq is without precedent in the modern era. It would be totally unforgivable and unacceptable for UK nationals who have made the decision to go and fight for Islamic State militants in the middle-east to be permitted to return to the UK and quietly slide back into our communities to take advantage of all that modern Britain has to offer."
The British government simply cannot allow these militants to return to British soil and reap "benefit from NHS treatment, welfare benefits, [and] council housing" when they have consciously elected to fight against Western values in "the most appalling way possible", Farage emphasized.
"We also cannot risk these militants coming back to the UK and bringing with them their ideologies and barbarous practices," he added.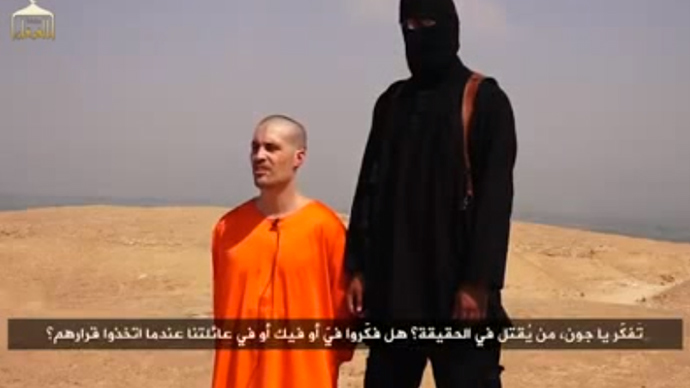 Those who choose to flee British shores and fight for this ideology have "rendered themselves effectively stateless" by endorsing an ideology hinged upon the creation of "a terrifying caliphate", Farage warned. The Ukip leader cautioned "where intelligence identifies UK nationals fighting for IS, their repatriation absolutely should be blocked."
The UK government should amend the Foreign Enlistment Act, according to UKIP, to expand its scope beyond Britons who fight for foreign states against Britain's interests to include those who fight for "non-state actors - such as those on the proscribed Terrorist organizations list".
Following the James Foley video – a film which has attracted international attention in the West and elsewhere - the Metropolitan Police Service have confirmed their Counter Terrorism Command Unit (SO15) is investigating the footage.
"We would like to remind the public that viewing, downloading or disseminating extremist material within the UK may constitute an offence under Terrorism legislation", a Met official added.
In response to the brutal beheading of Foley, Foreign Secretary Philip Hammond told the BBC IS Jihadists were representative of a "poison" that could spread to other parts of the international community, potentially "affecting us all directly."
You can share this story on social media: