UK security firm snatches up £70 million contract to supply Gitmo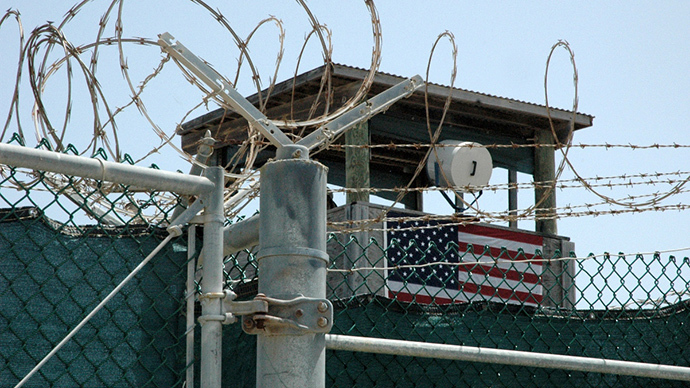 UK security company G4S has been awarded a new contract worth $118 million (70 million pounds) to supply materials and services to Guantanamo Bay, the US military base notorious for its alleged human rights violations.
G4S 'government solutions, a US based subsidiary of the world's largest security company, will be contracted to supply Guantanamo Bay with 'custodial services', as well as providing housing and facilities to soldiers operating on the base, according a statement issues by the US Defense Department.
The department's bulletin emphasized that G4S would not be providing staff to run day-to-day operations in the prison.
While G4S declined to comment on the specifics of the contracts, a spokesperson told the Independent that G4S solutions was an "independent company" and operated "within a proxy agreement framework approved by the US government."
Kat Craig, the legal director of human rights NGO Reprieve, said G4S needed to be transparent about the nature of its work in Guantanamo will be, saying that it may have a negative impact on the UK government in the long run.
"Any company which associates itself with the legal black hole which is Guantanamo Bay has serious questions to answer. Guantanamo has been the site of detention without trial and brutal mistreatment for over a decade – even now, Reprieve's clients are being subjected to torturous force-feedings in response to their peaceful protests," she said.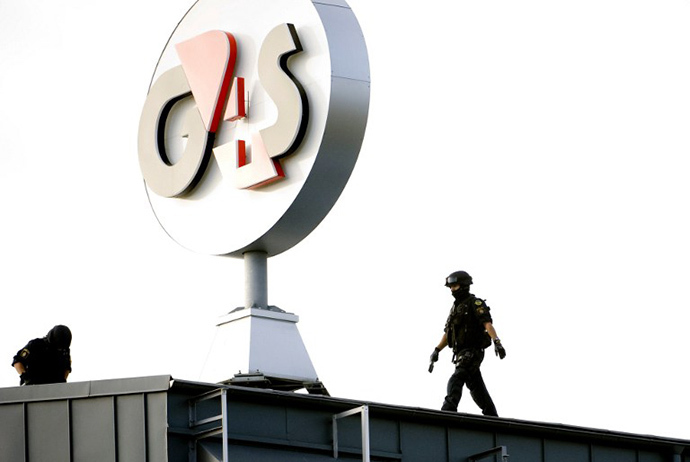 G4S currently operates in around 125 countries, and has secured partnerships with hundreds of defense companies, private organizations and national governments.
Data from the Department of Defense showed that the company was providing security services to the British-owned territory of Diego Garcia, where it is suspected that both the British and American governments conducted extraordinary rendition during the 'War on Terror'.
History of abuse
The company has been embroiled in numerous high-profile scandals that have caused serious damage to its global reputation.
In October 2010, three G4S guards were accused of using lethal force while restraining 46-year-old Angolan deportee Jimmy Mubenga while on a British Airways flight, which eventually led to his death. While an inquest jury agreed nine-to-one that G4S did use "unreasonable force and acted in an unlawful manner," the Crown Prosecution Service (CPS) said there was "insufficient evidence to bring any charges for Mr. Mubenga's death."
G4s has also come under fire for its work abroad, including supplying services to the Israeli Defense Forces operating in the occupied Palestinian territories. According to a report produced by Who Profits, the G4S Israeli subsidiary supplied equipment to the Kishon and Jerusalem interrogation centers, where abuse of Palestinian prisoners was said to have taken place.
"Reports by human rights organizations show that while there is ample evidence of torture incidents from the time before the systems were installed, there is a considerable amount of evidence of such incidents which have happened since," the report said.
The findings led to an Early Day Motion being filed in the UK parliament, condemning Israeli prisons serviced by G4S for subjecting people, including children, to "violence and inhumane treatment."
More recently, the company was forced to replay 108.9 million pounds to the UK government after whistleblowers exposed that the contractors had overcharged British taxpayers for tagging offenders. According to the whistleblowers, G4S routinely charged taxpayers for tagging criminals who has already been tagged once, and even tagging offenders who were deceased.
The scandal "led to huge damage to the public's confidence in [the] criminal justice system" said Shadow Justice Secretary Sadiq Khan MP.
G4S' activities has also resulted in heavy criticism over the government's reliance on private contractors to outsource work to, especially as 10 percent of all G4S work is commissioned by the British government.
However, while G4S remains under investigation by the Serious Fraud Office (SFO), it recently recorded profits of 85 million pounds in the first half of this year - a huge transformation since its record loss of 94 million pounds in 2013. Much of the company's successes have been attributed to its new CEO Ashley Almanza, who has sold off a number of the company's subsidiaries since he took over last year.
The company has also secured new contracts in countries such as Iraq and South Sudan, as well as being the main beneficiary of the government's controversial 'back to work' placements for the UK's unemployed.