UK should suspend arms licenses if Gaza violence resumes – Deputy PM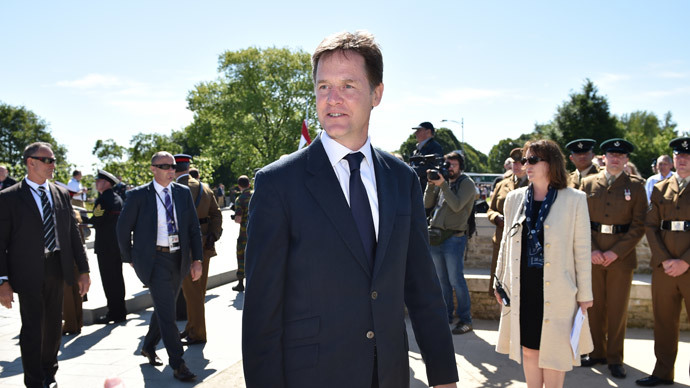 Britain should suspend the sale of all military equipment to Israel if the current ceasefire in Gaza breaks down, and immediately revoke licenses for arms that have been used in the conflict, the deputy prime minister has said.
Nick Clegg, who says he favors an arms embargo, said these two issues were under discussion as the current temporary ceasefire between Israel and Hamas draws to an end.
"We must respect the strict criteria laid down in law," he told LBC radio listeners. "We must look at what's happened in Gaza to see if those criteria were breached … If it's shown those criteria were breached, then never mind suspending those licenses, they would have to be revoked."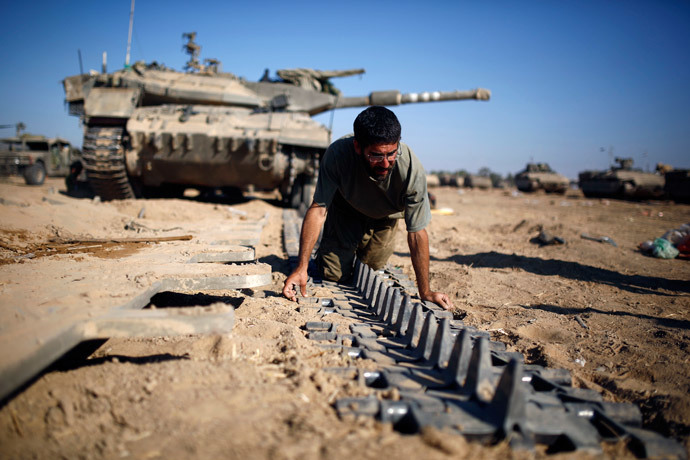 No new arms export licenses have been issued since the latest round of violence began a month ago, but there could be a complete suspension if Israel and Hamas return to violence, Clegg said.
"We now have a truce. I think it is crystal clear and it would be unacceptable and wholly wrong for us to do anything other than suspend those licenses if that ceasefire were to come to an end and violence were to break out again," he said.
@LBC@nick_clegg About as much use as a strongly worded letter #growupclegg

— Melindi Scott (@melindiscott) August 7, 2014
Following her resignation from the Foreign Office, Baroness Warsi argued Downing Street's political stance on the Israeli actions in Gaza was "morally indefensible." While the government was clear in calling for a halt to the violence, it had failed to take sufficient action to influence events on the ground, she said.
Prime Minister David Cameron has also faced heated criticism from Labour for failing to openly and directly criticize Israel's military offensive. While Miliband has called for a toughening of rhetoric, Clegg has categorically stated that the Israeli administration's actions were unacceptable.
@LBC@nick_clegg if we stop arming Israel. What do you think will actually happen? It will be unable to defend itself & will be butchered.

— debster (@debsfez) August 7, 2014
Clegg confirmed on Wednesday he'd been working with business secretary Vince Cable to finalize the suspension, and stated the official announcement would be issued "very shortly."
He said Israel's military offensive had "overstepped the mark."
Several MPs have called for the prime minister to use his leverage to persuade Netanyahu's government to soften restrictions on the movement of Palestinians in the Gaza Strip.
The Commons International Development Committee has also urged Cameron to call for improvements in the supply of basic electricity and water services to the region.
@LBC@nick_clegg Its a case of too little too late but it WILL send a message to Israel

— miss triple S (@miss_triple_sss) August 7, 2014
British aid agencies launched an emergency appeal to help the thousands of Palestinians caught up in what the Disasters Emergency Committee (DEC) called "a humanitarian emergency affecting virtually every man, woman and child in Gaza."
The death toll in Gaza has hit over 1,800 since Israel launched operation Protective Edge on July 8. The international community is pushing the sides to a ceasefire as world opinion rallies against Tel Aviv's operation.