Bitcoin Britain: Jockeying for position as leader in cryptocurrency innovation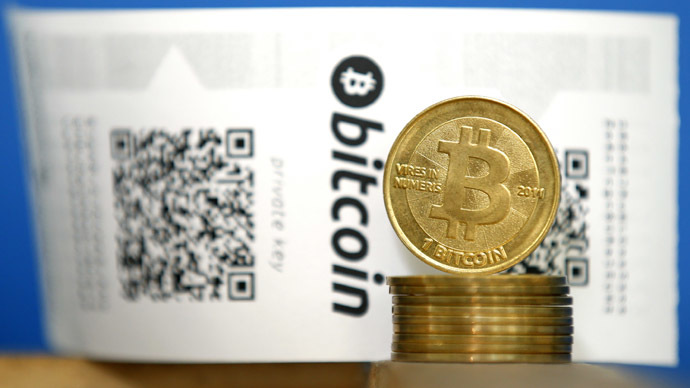 The UK is looking into the potential of virtual currencies, such as bitcoin, as part of the country's measures designed to ensure it becomes the "global leader of financial innovation."
Chancellor George Osborne unveiled the plan, which includes possible regulation of virtual currencies.
"The government will look at the potential virtual and digital currencies have for achieving positive change and for encouraging innovation in our world leading financial sector, as well as the potential risks," the finance ministry said in a statement.
"Key to the government's long term economic plan is cementing Britain's position as the center of global finance," the Chancellor said in a speech on Wednesday.
The government is expected to launch a study on digital currencies, to look at their opportunities and risks in connection with the financial system and whether they could or should be regulated.
"It's only by harnessing innovations in finance, alongside our existing world class knowledge and skills in financial services, that we'll ensure Britain's financial sector continues to meet the diverse needs of businesses and consumers, here and around the globe, and create the jobs and growth we all want to see in the future," the finance minister said.
The government believes the growth of alternative finance providers will benefit the economy by allowing small and medium-sized businesses to access alternative sources of finance.
While bitcoins are not backed by a central bank or government, they can be created online by using a computer to complete complex mathematical tasks, a process known as mining. While bitcoin is the best known of the approximately 200 virtual currencies, others include Litecoin and peercoin.
The currency is not without controversy, as all transactions are encrypted and difficult to trace. Bitcoin has come under scrutiny since Tokyo-based exchange Mt. Gox went bankrupt in February after losing an estimated $650 million (£385.12 million) worth of customer bitcoins due to hacking attacks.
Last month, the European Banking Authority published a report advising banks against using virtual currencies until rules are in place to prevent the misuse of such cryptocurrencies.