Pakistani man sues UK govt for complicity in decade of torture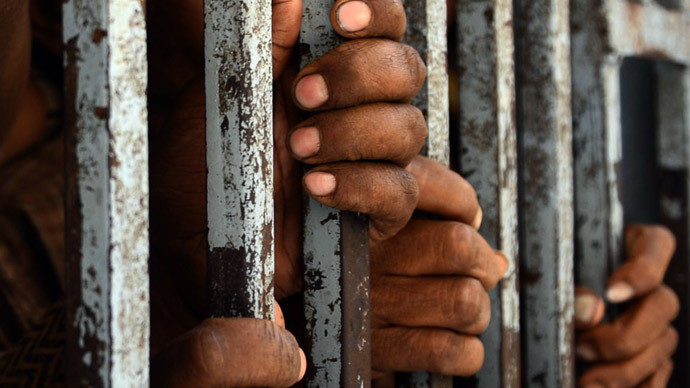 A Pakistani citizen is suing Britain's Ministry of Defense and Foreign Office for complicity in brutal torture and abuse he had to endure between 2004 and 2014. The man's lawyers say the UK is responsible for his illegal rendition to an Afghan jail.
In a lengthy 60-page document drawn up by his legal team, the 31-year-old Yunus Rahmatullah describes the torture and inhumane treatment he was subjected to after his capture in Iraq by UK special forces in 2004. Shortly after the detention, Rahmatullah was stationed with American troops. He was subsequently transferred to Iraq's infamous Abu Ghraib prison before being sent to Bagram jail in Afghanistan.

In a statement of claim, the Pakistani's lawyers argue he was beaten unconscious and stripped using a pair of scissors to shred his clothes. Later on, a soldier poured water on Rahmatullah's face, after covering his mouth and nose with a cloth to create a "sensation of drowning". While hooded and chained, the man lost consciousness as was forcefully attacked and hurled against a wall, the document reveals.

The 31 year-old was also hung upside down and "repeatedly dunked into a tank of water", according to the court document. At one particular juncture, he was taken into a room and presented with a distressing scene of "six or seven naked detainees piled on top of each other," the statement notes.

On one occasion, Yunus was wrapped tightly in duct tape from head to toe, according to his lawyers. He was also allegedly kept in solitary confinement in an unsanitary cell populated with rats and cockroaches, and denied any form of daylight for years.
READ MORE: UK journalists could be labeled 'terrorists' for attempting to uphold public interest
Following his decision to protest this inhumane treatment with a hunger strike, Rahmatullah was force-fed on six different occasions. Other than restricted communication with the International Committee of the Red Cross (ICRC) representatives, he had absolutely no contact with the external word – including his own family – until 2010.

British special forces' decision to hand Rahmatullah over to US soldiers – who covertly transferred him to Afghanistan – defied an international law agreement signed by the US and Britain. The agreement highlights the rights of war prisoners and civilian detainees as outlined in the Geneva Conventions.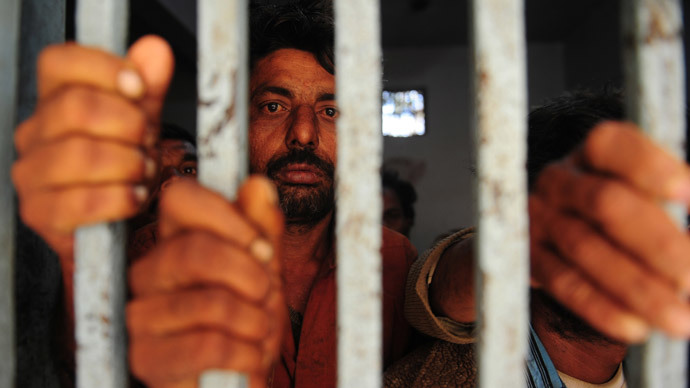 Rahmatullah's lawyers condemned British authorities' treatment of their client. The UK government's "servants and agents" were "recklessly indifferent to the illegality of their actions," they told the high court.

The former captive is believed to have first been detained at Camp Nama, a secret prison facility in Baghdad that British troops helped to run. Initially a covert operation, his capture wasn't disclosed to British MPs until 2009. Rahmatullah was released without charge by American authorities in May 2014.

In 2011, Britain's court of appeal ruled that Yunus had been unlawfully detained and ordered a writ of habeas corpus to be issued – the ancient British right to be released from arbitrary detention. However, in the Supreme Court the UK government's lawyers subsequently argued that British ministers had no power to ensure Rahmatullah was released from Bagram. They were successful in their case.
'A disgraceful episode in UK history'
Legal director at UK human rights group Reprieve, Kat Craig, recently visited Rahmatullah.

"Yunus Rahmatullah has been through 10 years of frankly unimaginable horror. Now that he has finally been able to speak freely to his lawyers, there is no longer any doubt that the British government bears responsibility for his torture and illegal rendition to Bagram", she said on Tuesday.

"Yunus was robbed of ten years in the prime of his life; a time when he wanted to find a career, choose a partner and build a family", she added.

"The government must now come clean about the full extent of British involvement in this disgraceful episode in our history – only then will Yunus be able to move on and try to rebuild his life", she concluded.

The British government claims Yunus' case is currently under state investigation. But Yunus' lawyer, Rosa Curling, expresses serious doubt over these claims.
READ MORE: Senate report points to UK 'complicity' in US extraordinary rendition
"The UK government states it is investigating our client's allegations of wrongdoing by UK soldiers. However, to date, the UK government has refused to investigate its role in the decision taken to transfer our client in to US custody, when it knew there was a real risk such a transfer would expose him to torture, mistreatment and abuse", she said on Tuesday.

Curling sharply criticized British authorities' treatment of Yunus, emphasizing he was unlawfully transferred to the US base. The UK government's subsequent failure to initiate proper steps to ensure he was returned safely is utterly unacceptable, according to Curling.

"This case exposes a catalogue of errors on the part of the Brits, which have ruined a young man's life," she insists. "Justice must now be done, and done swiftly."
You can share this story on social media: