Britain First leader resigns over 'unchristian' mosque invasions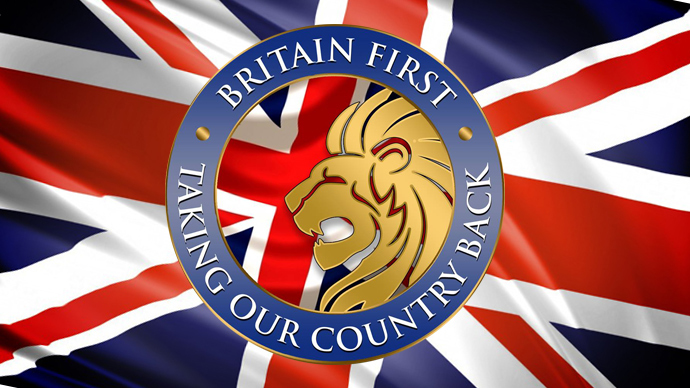 The founder of the far-right Britain First organization has resigned, cut funding and closed the group's Belfast offices over its "unchristian" paramilitary-style "mosque invasions."
Jim Dowson, a former church minister and British National Party (BNP) member, told the UK's Mirror newspaper the raids are "provocative and counterproductive."
He said "racists and extremists" were being attracted to the organization, which has become the biggest far-right group in the UK following the decline of the BNP and the English Defence League (EDL). Dowson left the BNP in 2010 to form the group, which identifies itself as a Christian organization opposing the rise of radical Islam.
Formed from other erstwhile BNP and EDL members, Britain First members made headlines recently by invading mosques dressed in paramilitary-style uniforms and threatening imams. A mosque in Crayford, Kent, was targeted for its separate entrances for men and women.
Dowson described the invasions as "unacceptable and unchristian," adding: "Most of the Muslims in this country are fine. They are worried about extremists the same as us. So going into their mosques and stirring them up and provoking them is political madness and a bit rude," he told the Mirror.
He also criticized Paul Golding, who runs Britain First's self-styled "defense force" responsible for the invasions, where members enter mosques to hand out leaflets and bibles to Muslim worshippers.
"No matter how many times I told him [Golding] I did not want decent Muslims intimidated, he just continued doing it," Dowson told the Mirror. "I have come to the conclusion that no matter how hard I tried, you cannot escape from the fact that the group is being overrun with racists and extremists.
"I think he is fooling himself and lots of people that Britain First is a Christian group. Sadly, it has just become a violent front for people abusing the bible."
In Dowson's official resignation letter, published on the Britain First website, he set out what had been his initial hopes for the group.
"Back when BF started, I was excited to see a Nazi-free, non-racist, sensible patriotic group emerge from the chaos of Britain's right wing political wilderness and from the Godless, neo-Nazi, racist ranks of the NF (National Front) and BNP, and thankfully the rise of Britain First has sounded the death knell for the EDL/BNP and their likes," Dowson wrote.
Britain First claimed Dowson was a victim of a media and far-left campaign against him, but admitted the invasion of mosques had triggered his resignation.
"The media have put him under enormous pressure recently regarding our invasions of mosques across Britain and understandably this has forced Jim to distance himself from these activities, notwithstanding the fact that these mosque invasions have cause considerable exposure of issues such as Muslim female genital mutilation, second class treatment of women, extremism and grooming gangs," the group claimed.
You can share this story on social media: