UK Supermarket first in world to be powered entirely by garbage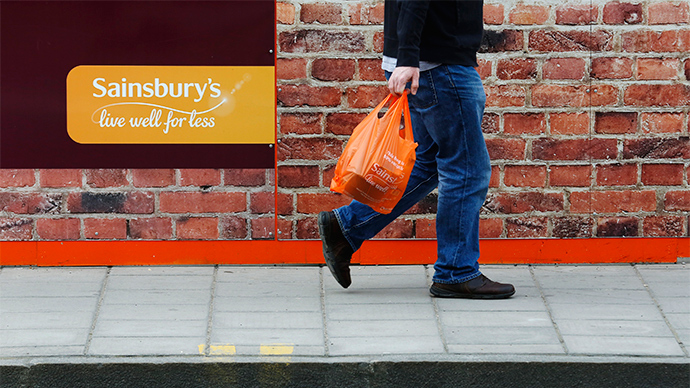 A Sainsburys supermarket has become the first to be powered directly from its food waste, instead of electricity from the National Grid.
The store, located in Cannock, Staffordshire, sends its waste to the UK's largest anaerobic digestion plant to be turned into methane gas, which can then be used to generate electricity.
The remaining food waste is then re-used by the plant to produce low carbon power for 2,500 homes a year.
Sainsbury's, who delivered the project in partnership with Management giants Biffa, said that the method is not only good for the environment, but is also cost effective compared to throwing excess foods away.
The store is the first business to use the recycling technology, and be powered entirely on leftover and unused stock.
"Sainsbury's sends absolutely no waste to landfill and we're always looking for new ways to re-use and recycle," said Paul Crewe, head of sustainability at Sainsbury's.
Food waste has long been an issue in the UK. Last year 4.2m tonnes of food & drink were thrown away by British households, worth £12.5bn, according to the government's Waste & Resources Action Programme (WRAP),
The WRAP report also said that UK families wasted nearly £60 a day by throwing away food, with a fifth of household purchases ending up as waste.
However, the use of anaerobic digestion plants are part of a 'quiet revolution' according to Richard Swannell, a director at WRAP, who also said the technology could be used to power British towns and cities.
"So when you recycle your food waste at home, at school or at work, it is being put to great use delivering a more sustainable future for us all" he said.
Sainsbury's in 2010 became the first British supermarket to adopt a zero-waste policy in its stores, and also donates excess foods to charities and farms to be used as animal feed.
You can share this story on social media: