UK right wingers don't believe human rights exist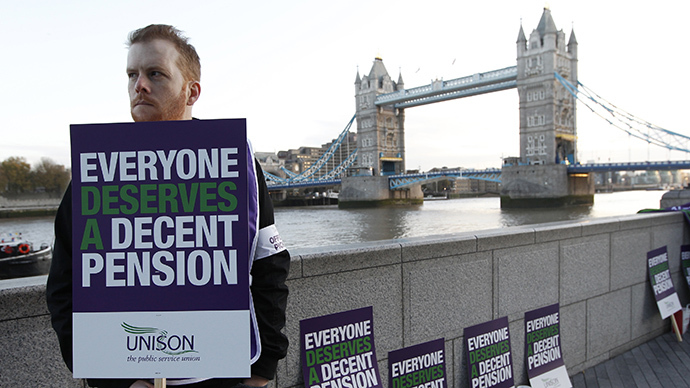 Almost half of Conservative and UKIP voters don't believe in human rights, or in the European court that regulates them, according to pollsters at YouGov.
The poll shows that 37 percent of Tories (con) don't believe that humans are entitled to any form of rights merely by virtue of their humanity. Meanwhile, four in 10 UKIP voters said they didn't believe human rights at all.
The data reflects the negative opinions of the European Union by Conservative and UKIP voters. While UKIP is a party founded on Euroskepticism, data also shows that more than half of Tory voters would vote to leave the EU if a referendum was held tomorrow.
In contrast, Lib Dems (lib) topped the poll for their support for human rights at 83 percent, while Labour (lab), which passed the Human Rights Act in 1998 under Tony Blair, polled at 68 percent.
According to Yougov, a 'significant minority' of British voters also believe suspected terrorists should not have a right to a fair trial, or be protected from torture and interrogation.
The European court of Human Rights, which currently sets the UK's guidelines, includes prohibiting torture, slavery, and a right to a fair trial if detained.
While there were disparities between the political parties, national support for the UK's membership to the ECHR increased since last year, with the number of people who'd vote to leave the court down by 8 percent.
However, last week the Conservative Party claimed it would limit the powers of the ECHR if it won next year's election, and replace it with a 'British Bill of Rights' similar to the American constitution.
The final 'Bill of Rights' is expected to be unveiled at the Conservative party conference in the fall, and is designed to 'assert the authority of parliament' over Brussels. If passed, it could threaten Britain's membership in the EU.
However, the bill has been met with criticism, particularly from the UK's former Attorney General Dominic Grieve, who called it a "legal car crash with a built-in time delay.
You can share this story on social media: