Mega Police Op: 660 arrested in UK's biggest anti-child abuse raid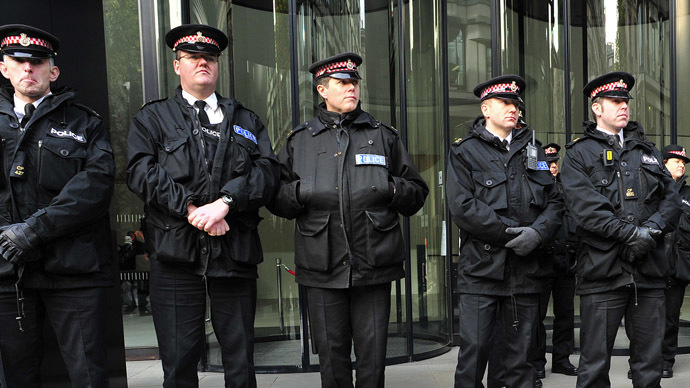 ​British police have arrested 660 people in a massive six-month operation against accessing child abuse images online, the National Crime Agency (NCA) has revealed.
The operation saw 45 police forces involved, 833 properties searched and nearly 10,000 computer hard drives examined.
Teachers, doctors and social care workers were among those arrested, on charges ranging from possessing indecent images of children to serious sexual assault.
Of those arrested, 39 had been convicted of sexual offences previously, but most had not attracted attention from the police.
The operation targeted people who accessed indecent web images using software which would be difficult to detect by UK authorities, NCA Deputy Director General Phil Gormley has said.
"Our aim was to protect children who were victims of, or might be at risk of, sexual exploitation. A child is victimized not only when they are abused and an image is taken. They are re-victimized every time that image is viewed by someone.
"We want those offenders to know that the internet is not a safe, anonymous space for accessing indecent images, that they leave a digital footprint, and that law enforcement will find it," he warned.
The NCA (dubbed the 'British FBI') reported that the operation has guaranteed the safety of 400 children, and that the police forces were dealing with an "unprecedented" increase in reports of sexual abuse of children.
Among few specific details disclosed by the NCA, it's been revealed that some of the arrested suspects had viewed images of child abuse "for decades," while others had even traveled to Cambodia and Vietnam to engage in sexual activity with minors.
"During this operation, we've targeted offenders accessing child abuse images. Police must continue to use a range of investigative techniques targeting all forms of abuse if we're going to protect children and bring offenders to justice. Chief officers are committed to using all the tools available to them, because nothing is more important in policing than protecting vulnerable people," Chief Constable Simon Bailey, national policing lead for Child Protection and Abuse Investigations added.
UK children's charities have welcomed the operation, saying that the police action sends a "strong message" to child abusers that they will be traced and prosecuted.
"Industry has to find inventive ways of blocking the flow of such horrendous pictures, which are only produced through the suffering of defenseless children – many of who are not even old enough to go to school," said Claire Lilley, head of online safety at the NSPCC.
"So while this operation must be rightly applauded we should view it as yet another warning sign that far more needs to be done if we are to stem the sordid trade in these images, which are often used by those who go on to abuse children," she added.
The most recent data from the NSPCC shows that one in 20 children have been victims of sexual abuse, and that in 2012-13, there were 18,915 incidents of sexual crimes against children recorded in England and Wales.
You can share this story on social media: