Polluted Britain: 'Longest running infringement of EU law in history'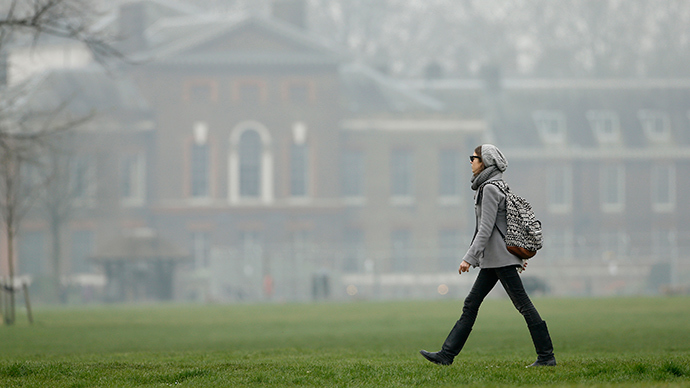 UK urban centers are set to exceed European pollution limits until after 2030, potentially posing a serious threat to the health of British citizens.
During a case at the European Court of Justice (ECJ) on Thursday, European Commission (EC) lawyers described British authorities' failure to tackle the UK's high nitrogen dioxide (NO2) levels as "the longest running infringement of EU law in history."
This staunch criticism of UK policy followed the British government's release of revised figures on Wednesday, which indicate urban areas located in Greater London, the West Midlands, and West Yorkshire will breach EU NO2 limits for at least another sixteen years - a full five to ten years later than had been previously predicted.
The UK's failure to comply with EU NO2 limits harbors profound implications for human health. A study published in the European Respiratory Journal in late 2013 suggests high levels of NO2 could play as serious a role in premature death as more common particulate forms of pollution.
According to Public Health England, a state body that collaborates with private and voluntary sectors to improve the health of Britain's populace, air pollution is responsible for as many as 29,000 deaths annually in the UK.
Under Europe's Air Quality Directive, EU member states must comply with strict limits on NO2 emissions. In response to Britain's breach of these regulations, Alan Andrews of ClientEarth - a collective of activist lawyers committed to environmentalism - took legal action against the UK government.
.@alanclientearth says government position 'laughable' - they have to come up with a plan @HealthyAirUK

— ClientEarth (@ClientEarth) July 11, 2014
Andrews cautions a delay of five years before safe NO2 levels are reached will affect the health of thousands of Britons, while culminating in the death of many others. He claims further that the UK government's failure to remove diesel vehicles from the nation's cities and towns amounts to a blatant failure to protect the health of British citizens.
Reflecting on ClientEarth's case against British authorities, shadow environment minister, Barry Gardiner, stated the UK government have no concrete strategy to deal with this crisis.
"Instead of implementing measures to reduce the levels of pollution, the government recently had to scrap its own air quality strategy because it would have made the problem worse, and currently the government have no plan," he warned.
Andrews' allegations against the UK government are further compounded by experts at Kings College London, who claim NO2 levels in London's famed Oxford Street are the world's worst. The verdict of ClientEarth's case against UK authorities will emerge in late 2014.