UK failing legal duty on air pollution - Supreme Court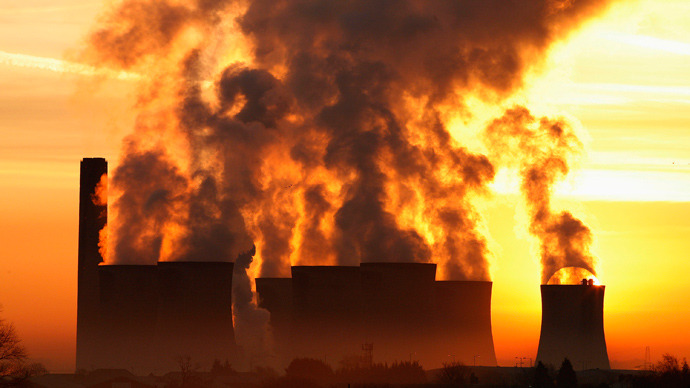 The UK Supreme Court ruled Wednesday that the government has failed to meet European pollution limits. Britain will face European fines and may have to drastically reduce vehicle use in cities.
The Wednesday ruling by five judges means that the government will face stiff EU fines and will probably have to limit the use of heavy goods vehicles and cars in some of the UK's major cities, the Guardian reported.
"The way is open for immediate enforcement action at national and European level," the Supreme Court confirmed.
The government was challenged by ClientEarth whose case concerns 15 cities and regions across the UK, including London, Manchester, Birmingham and Glasgow.
The decision delighted air pollution campaigners. However, the European Court of Justice will have to clear up some legal issues, so the UK government may be able to play for time and delay doing anything for a year or so.
Joe Henon, a spokesman for the EU environment commissioner Janez Potocnik, said that the UK was already in breach of air pollution law but that they had not yet decided what infringement action would be taken.
Alan Andrews, a lawyer from ClientEarth who worked on the case, told RT that air pollution in the UK is having a "devastating effect on human health" and that they brought the case against the government because "we felt legal action was the only answer".
"Today's decision will put additional pressure on the government. I wouldn't be surprised that in the next couple of months we see some new announcements from the government but the real game changes will be the European Court's judgment, which will determine when the UK needs to achieve compliance," said Andrews.
Andrews explained that the UK needs specific policies aimed at reducing pollution from diesels vehicles in towns and cities.
"The government's plans are plans to do nothing, the only real policy they have is trying to weaken the limits. We need a national system of low emission zones" said Andrews.
The UK government declined to comment on this specific case but the Department for Environment Farming and Rural Affairs (Defra) said, "Air quality has improved significantly in recent decades and almost all of the UK meets EU air quality limits for all pollutants."
But Stephen Joseph, chief executive from the Campaign for Better Transport said the decision will force the government to bring in alternative forms of transport to the car in cities.
"In practice this should mean investing in alternatives to cars and diesel vans and trucks, especially in towns and cities. It should call into question government plans for major new roads," he told the Guardian.
Air pollution causes 29,000 premature deaths a year in the UK and is linked to heart and respiratory diseases, according to figures obtained from ClientEarth. 
"The UK has worse air pollution than many equivalent countries in the EU. Some of the air pollution recordings from some of the busiest roads in London are 3-4 times higher than the legal limit and among the highest of any capital city in Europe," said Andrews
"The longer they leave this, the more difficult it's going to get, the more expensive it's going to get and the more people are going to die."
You can share this story on social media: