London's busiest street 'most polluted place on Earth'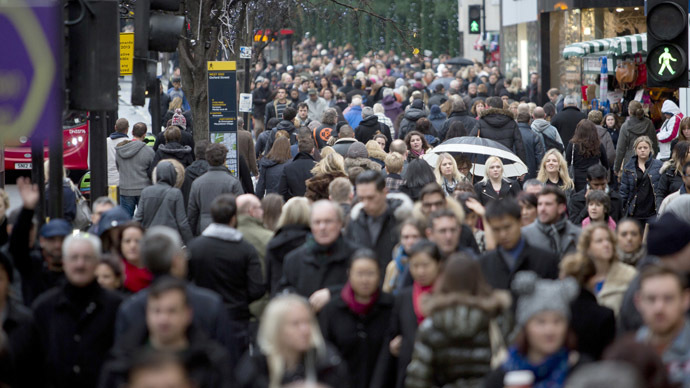 ​London's Oxford Street is not only the busiest shopping street in Europe, it's also the most polluted place on Earth, according to new research recently published by UK scientists.
Scientists at Kings College London discovered that the levels and concentration of Nitrogen Dioxide (NO2) emitted from vehicle fumes in the area, were ten times higher than the recommended limit set by the European Union.
The research suggests that Europe's busiest shopping street is now even more polluted than Beijing.
"To my knowledge this level is the highest in the world in terms of both hourly and annual mean," said David Carslaw, who researches vehicles emissions and air quality at King's College London.
"NO2 concentrations in Oxford Street are as high as they have ever been in the long history of air pollution."
The excessive levels of air pollution come in part due to the structure of Oxford Circus.
As one of the capital's busiest shopping areas and located at the heart of the city, it is permanently congested with taxis, buses and large delivery vehicles, whose diesel engines emit large amounts of nitrogen dioxide.
The gas, which can trigger asthma and heart attacks claims around 4,000 lives every year in London alone.
In the wake of the report, London Mayor Boris Johnson is facing demands to reduce traffic in central London, although City Hall officials have claimed that the report is 'misleading' and that the Mayor had reduced London traffic by a fifth since coming into office.
"Contrary to any misleading claims, London's levels of air pollution are lower than many world cities. We know this because we are serious about monitoring pollution levels," City Hall told the Evening Standard.
London ranks as one of the worst European cities for air quality, having done little to reduce soot and other toxic emissions since the EU set its environmental guidelines in 2005.