US-bound airlines to screen smartphones, laptops amid new Al-Qaeda terror threat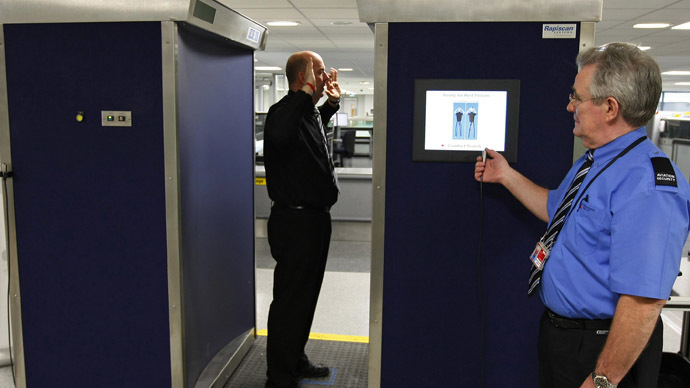 ​Airlines that fly direct to the US will be forced to step up checks on mobile phones and shoes in light of threats of an Al-Qaeda bomb attack. US officials say terrorists have found a way to conceal incendiary devices inside phones to avoid detection.
UK airports put on terror alert after US govt warns of Al-Qaeda attack
'Undetectable bomb' threat: US urges increased security on international flights
Passengers on flights from Europe, the Middle East and Africa bound for the US will be subjected to extra security checks, US officials have told Reuters. The US government warned earlier this week of an Al-Qaeda effort to create an undetectable bomb that could be smuggled through airport security.
According to US intelligence sources, the undetectable devices are most likely to be hidden in smartphones, including Apple iPhones and Samsung Galaxy phones. The bombs could also be surgically implanted into an insurgent's body or be embedded in clothes fibers.
Officials say that bomb makers from an Al-Qaeda affiliate group in Yemen are collaborating with the Syrian al-Nusra Front to develop a device that foils security.
Airlines that do not step up their security measures could face bans on their flights entering the United States.
Heightened security measures have already been implemented in UK airports with fears they may cause significant delays during the holiday season.
The tough new security policy subjects passengers to "vigorous" body searches and requires them to switch on their laptops, mobile phones and other electronic devices when they pass through security. Airport staff are also swabbing travellers' shoes and clothes to check for traces of explosives.
Travellers at London's Heathrow airport told UK media that the new measures had slowed the pace at departure gates. US student Eryk Salvaggi, who was heading to Boston, told The Daily Mail that it seemed to take "twice as long for his bags to go through."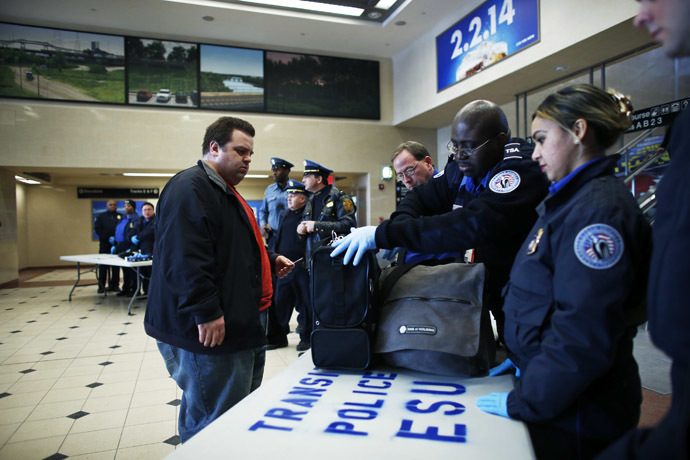 "There were a lot of bags being taken aside too, when they came out the other side, for extra searches," he said. "There seemed to be a lot of frisking going on too."
However, the two largest UK airports said they were operating as normal Thursday evening. A senior official from the US Department of Homeland Security told the BBC that there would be no delays in the coming days, but he also said the security measures had not yet been fully implemented.
The UK government has said that the security measures may be permanent at UK airports in response to an evolving terrorist threat. Deputy Prime Minister Nick Clegg warned of the threat posed by the "medieval, violent, revolting ideology" behind the alleged bomb plots.
"We have to make sure the checks are there to meet the nature of the new kinds of threats. Whether it is forever – I can't make any predictions. But I don't want people to think that this is just a sort of a blip for a week. This is part of an evolving and constant review about whether the checks keep up with the nature of the threats we face," Clegg said in an LBC radio interview Thursday.
Prime Minister David Cameron emphasized the importance of putting safety first, and said the new measures had been implemented after consultation with the US government.
You can share this story on social media: