UK airports put on terror alert after US govt warns of Al-Qaeda attack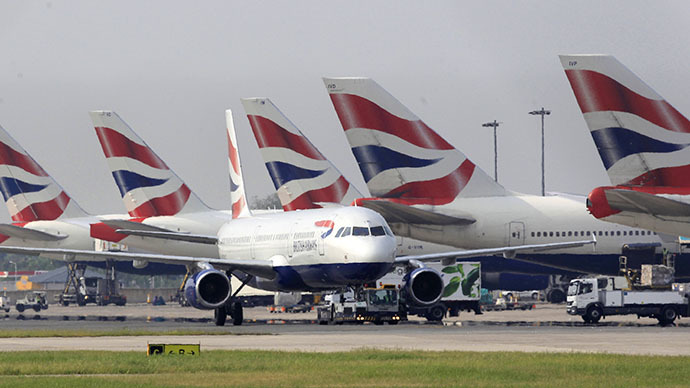 The UK government has placed airports on terror alert in response to a US warning of a "credible threat" of an Al-Qaeda attack. The White House says a "new generation" of non-metallic bombs could bypass airport security.
Although authorities in London have not released specific details, the measures are likely to include more checks and longer waiting times for passengers traveling to the US, as well as an increase in random bag searches for passengers traveling to international airports in the US, according to the UK Department for Transport.
"We have taken the decision to step up some of our aviation security measures," a spokesman for the Department of Transport said. "For obvious reasons we will not be commenting in detail on those changes. The majority of passengers should not experience significant disruption. There will be no change to the threat level, which remains at substantial."
The hike in airport security comes following reports received by the White House, detailing a "new generation" of non-metallic bombs that could bypass existing airport security.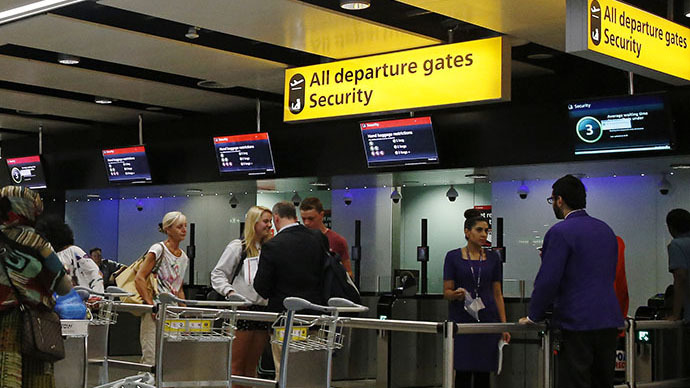 According to US intelligence agencies, the weapons are being developed by Al-Qaeda groups based in Yemen and Syria, who previously claimed responsibility for attempted attacks including the foiled 2009 'Underwear Bombing'plot.
They have also expressed fears that weapons could be smuggled onto planes heading to the United States, especially if the terrorists are citizens from EU countries who don't require a visa to enter the country.
The British government has defended its decision to beef up security, with Transport Secretary Patrick McLoughlin saying Britain has "one of the toughest security regimes in the world."
"There have to be extra checks made, but those will be made in the course of events going through the security that people already go through, which are fairly stringent as it is," McLoughlin said in a statement Wednesday.
In a radio interview with LBC on Thursday, Deputy Prime Minister Nick Clegg also warned that Britain should be prepared for tougher security checks in the future.
"This won't be the last time there are further adjustments made, because we are having to constantly evolve our own defenses in view of the evolving way in which people want to attack us," he said.