1 mn more working Brits plunged into poverty, trade unions outraged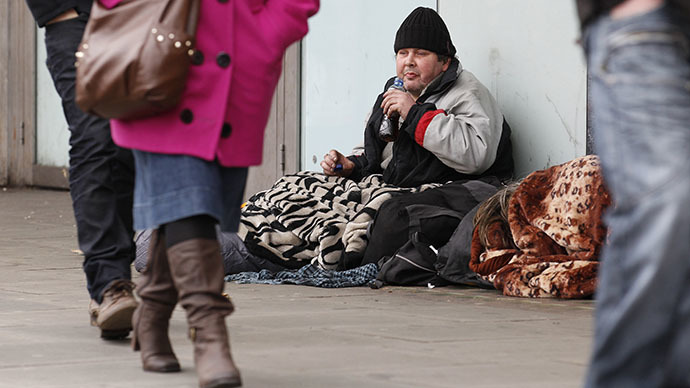 A million more working Britons have been pushed into poverty because of soaring housing costs and stagnant wages. That's according to a new UK government report attacked bitterly by unions and rights groups.
New figures published by the UK government reveal that the number of working Britons below the poverty line has risen by at least 1 million. The government, however, insists the poverty numbers keep shrinking.
A report published by the Department for Work and Pensions shows that the number of working age adults living in "absolute poverty" soared from 7.7 million to 8.7 million between 2010-11 and 2012-13.
The Child Poverty Action group also cited the Department of Work and Pensions' figures saying that children living below the breadline rose from 3.6 million to 4.1 million during the two-year period.
Britain's Trade Union Congress (TUC) savaged the reports' findings, suggesting that the government's policies were causing living standards in the UK to deteriorate.
"Today's figures clearly show why living standards are falling. While wages have stagnated, and benefits and tax credits have been cut, prices have been rising – especially the cost of housing," said TUC secretary General Frances O'Grady.
"Since the last election a million more adults and half a million more children fell into absolute poverty when housing costs are taken into account. Without a major affordable home building program and action to secure fair wages, this type of poverty will continue to grow."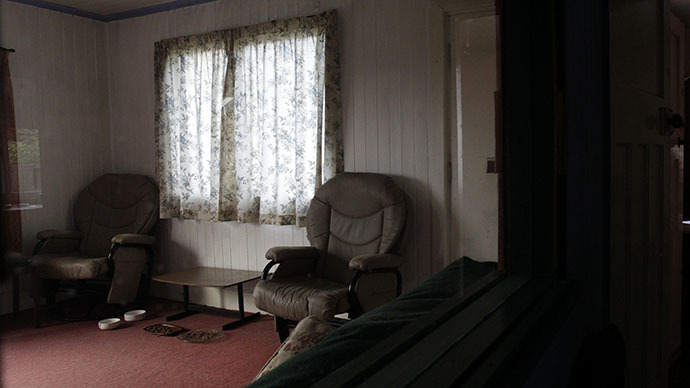 The government insists that poverty has decreased since coming into office in 2010, and that they have been tackling child poverty "at its source."
Following the publication, a spokesperson for The Department of Work and Pensions said: "The number of people in poverty has fallen by 100,000 over the past year and in-work poverty fell with 200,000 fewer working age adults in families where someone works in poverty."
"The percentage of individuals in relative poverty is now at the lowest level since the 1980s. Child poverty remains at its lowest level since the 1980s, having fallen by 300,000 since 2009-10."
Despite the government's assurances, many remain skeptical that the current anti-poverty strategy is working.
"Today's child poverty statistics highlight the inconvenient truths for the government that maintaining the value of social security support helps protect families with children from poverty and that work isn't working for far too many families," Alison Garnham, chief executive of the Child Poverty Action Group, said in a statement.
"Child poverty already costs Britain £29 billion a year," she said. "It's good to hear that the government says it is sticking to its promise to end child poverty but its strategy simply isn't delivering. We need actions that improve the childhoods and life chances of poorer children, not just words."
You can share this story on social media: