Images of UK soldier posing with dead Taliban insurgent emerge online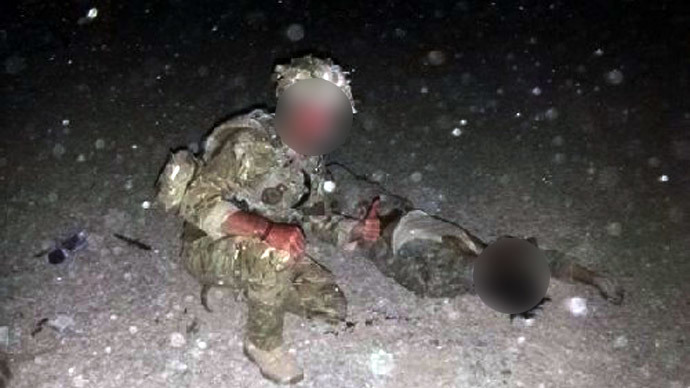 Photographs of at least one UK serviceman with RAF Regiment insignia posing with a dead Taliban have emerged online. The photos were taken after an attack by insurgents on Camp Bastion, the main British base in Afghanistan, in 2012.
The images first appeared on the website Live Leak. The caption claims that the photographs were taken by members of No. 51 Squadron RAF Regiment which took part in defending Camp Bastion in September 2012.
The graphic pictures show at least one member of the RAF Regiment giving a thumbs up sign, while kneeling by the body of a dead insurgent.
Two US marines were killed in that attack, a number of British soldiers were injured and six US Harrier jump jets were destroyed.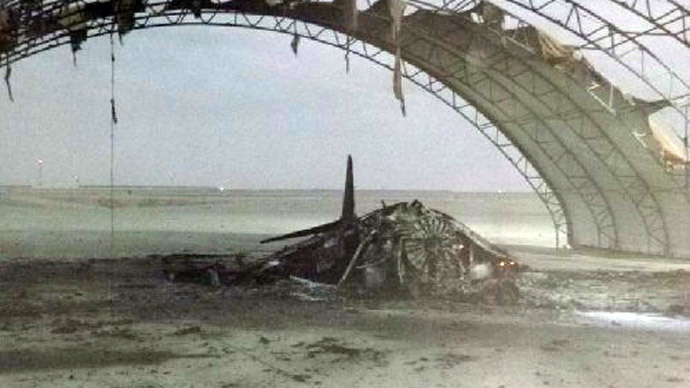 The photographs also show some of the damage caused by the attack, including the charred remains of a Harrier.
Britain's Ministry of defense said that they came to its attention last month and that military police were already investigating the incident, BBC reports.
The RAF Regiment is the ground fighting force of the Royal Air Force.
A spokesman for the RAF said that there was no excuse for such behavior which breaks military rules.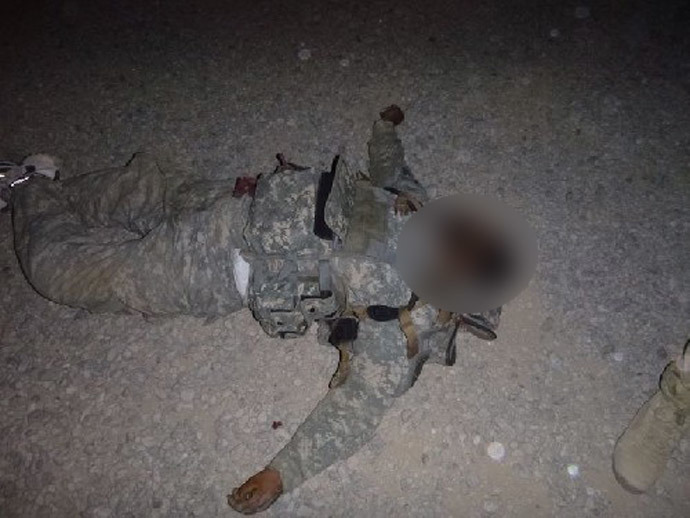 He said that the RAF had a "zero tolerance policy on the mistreatment of deceased enemy personnel" and that the case was being treated "extremely seriously."
This latest scandal involving NATO servicemen comes after a video appeared in January 2012 of US marines urinating on the bodies of dead Taliban fighters.
The four American servicemen were members of the Marine Scout Sniper Team 4 and the 3rd Battalion 2nd Marines from camp Lejeune in North Carolina.
The video sparked outrage in Afghanistan and around the world in another accusation of war crimes involving coalition soldiers in the so-called war on terror.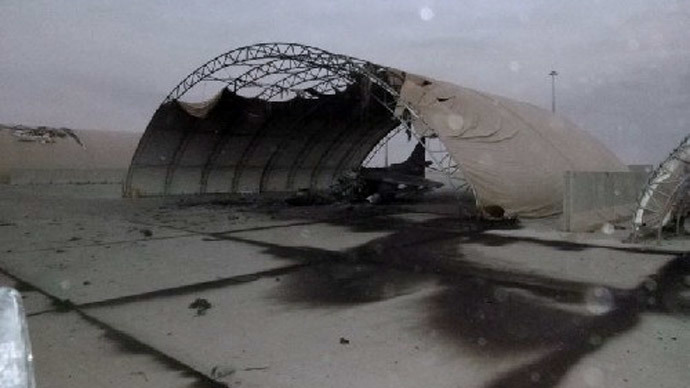 In 2011, reports surfaced in the media of a US kill squad, which targeted Afghan civilians for sport and collected their body parts as trophies. The group's ringleader Calvin Gibbs was sentenced to life in military prison with eligibility for parole in 10 years.
While a British Royal Marine Alexander Blackman was jailed for life with a minimum term of 10 years in January this year for murdering a Taliban fighter who had been seriously injured in an attack by an Apache helicopter in 2011.
You can share this story on social media: