UK Home Secretary urges 'illegal' stop and search practice overhaul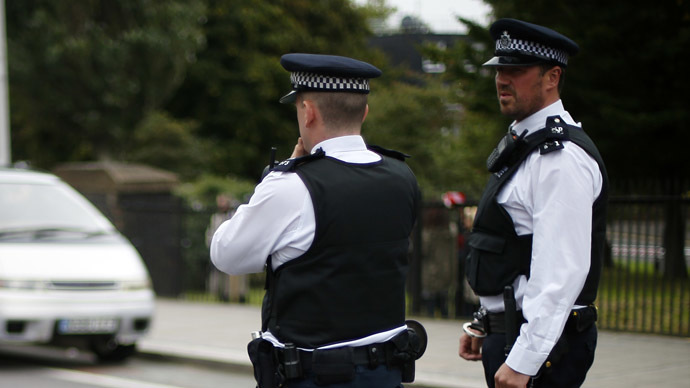 The UK Home Secretary Theresa May has called for an overhaul of police stop and search powers, telling the House of Commons that as many as 250,000 illegal stop and searches may have been undertaken last year.
May announced plans to change the law, suggesting a review of all stop and search training, and making officers undertake an assessment of their awareness of the practice rules.
She added that if the number of stop and searches taking place did not drop then she would start making calls for a change to the law.
"Nobody wins when stop and search is misapplied. It is a waste of police time. It is unfair, especially to young, black men. It is bad for public confidence in the police," May told MPs.
Black people are seven times more likely to be stopped by police than white people. Additionally, only 10 percent of searches actually result in arrest, according to a recent study by Her Majesty's Inspectorate of Constabulary.
Police are presently allowed to stop somebody only if there are reasonable grounds upon which to suspect that an individual is carrying illegal drugs, a weapon, stolen property, or something which could be used to commit a crime, e.g. a crowbar.
May demanded clarity on what constituted 'reasonable grounds,' as well as the opening of records for public scrutiny and "unconscious bias awareness training" to reduce the risk of discrimination.
As evidence of the necessity for a reform package, May cited the recent study by Her Majesty's Inspectorate of Constabulary. Its conclusions showed that with 27 percent of stop and search records examined, there were no reasonable grounds upon which to search people, despite a supervisor having given the green light for searches to take place.
"If the HMIC sample is accurate, that means more than a quarter of the million or so stops carried out under the Police and Criminal Evidence Act last year could have been illegal," stated May.
The Labour Party said that May's plans do not go far enough.
Her opposition counterpart, Shadow Home Secretary Yvette Cooper asked her: "Why aren't you banning the use of targets given to police officers to stop and search a certain number of people?" Cooper also questioned why the guidance on race discrimination didn't have a statutory basis and why there was no insistence that all forces abide by case law instead of just "some."
You can share this story on social media: