London to be 'smogged' by polluted Paris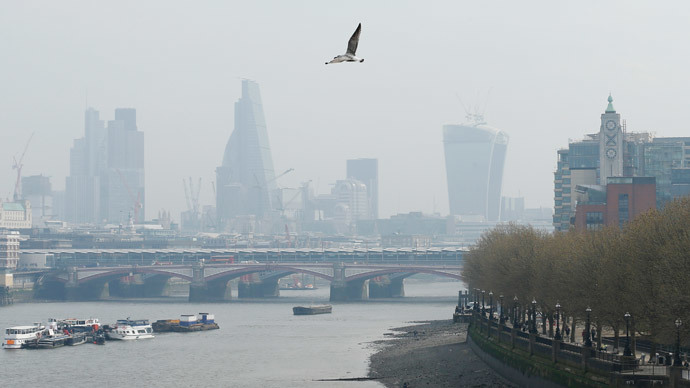 Britain is urging France to clean up its air as UK researchers warned that smog from Paris could be blown by strong winds to London and the south coast of England by Friday, local media reported.
High concentrations of harmful particles from the French capital, which has been battling severe air pollution for the past month, are set to drift northward to southeast England, said environmental experts from King's College London, the Evening Standard reported.

The UK's Met Office added that the emissions will be blown by strong south-easterly winds until Friday.

The researchers from King's College London warned that polluted air would "dip into Central France and travel over Paris before arriving in the southeast." They added that the emission levels recorded in Paris on Sunday suggested "widespread" pollution across London and Sussex.

"There is no reason why Londoners should have to breathe in their fumes. They should clean up their dirty air," Bob Neill, the Conservatives' vice-chairman for local government, said of the authorities in Paris, the Evening Standard reported.

It will take a few days to analyze the data and confirm the source of the smog when it reaches English shores, media reported. Meanwhile, pollution from other European cities such as Brussels and Amsterdam could also affect the quality of air in the UK's southeast.

In March, Paris's polluting particulates in the air exceeded safe levels for five straight days. Particles in Paris hit the maximum of 180 micrograms per cubic meter, doubly the allowed 80 per cubic meter standard of the so-called PM10 pollution particles emitted by heavy industry and vehicles. This level was comparable with the world's most notoriously smoggy cities, such as Beijing and New Delhi.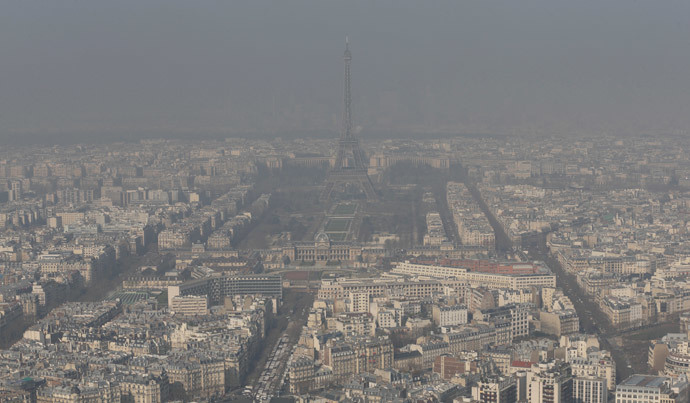 In an attempt to tackle the problem, Parisian authorities called on citizens to leave personal vehicles at home by making all public transport in the capital free for four days in March. Following this, the authorities resorted to drastic measures, forcing vehicles with number plates ending in even numbers off the road for the first time in two decades. The move did not affect electric and hybrid cars, or any vehicle carrying three people or more.

France's Green Party has proposed for vehicles to be banned on alternate days, depending on their number plate, and for trucks to be temporarily banned in Paris.

Experts say that the smog is lingering because of bright sunny days and cold nights in the French capital.

Unusually high levels of air pollution smothered London and other cities earlier in April after a storm of Saharan dust, emissions from the Continent, low southeasterly winds and local pollution.

Air pollution has become one of the biggest environmental risks, according to the World Health Organization. Government health advisors said that in 2013 over 29,000 people were killed by air pollution in the UK.

The UK faces fines of up to £300 million ($500 million) following the European Commission's legal action against the country in February for failing to reduce "excessive" levels of nitrogen dioxide air pollution from traffic, despite 15 years of warnings and several postponements granted to the government.