'As polluted as Beijing': Paris makes public transport free amid smog crisis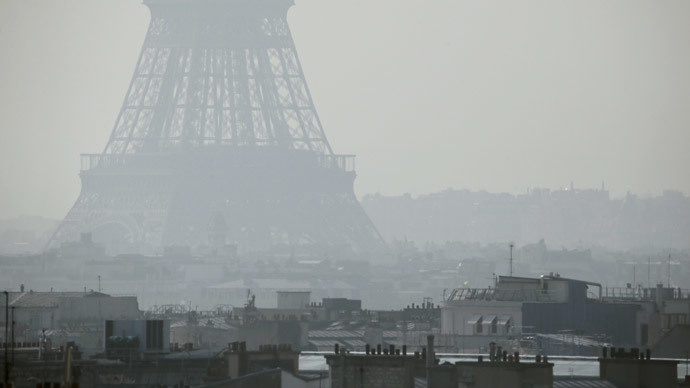 Public transport will be free from Friday until Sunday evening in Paris as the authorities try to encourage drivers to leave their cars at home, as much of France suffers severe air pollution caused by unusually warm weather.
The French capital and 30 other regions of France have been on maximum pollution alert for several days, with conditions set to continue until the end of the weekend.
The European Environment Agency says the pollution is the worst since 2007, and almost three-quarters of France is affected.
The air pollution has also affected neighboring Belgium where authorities have introduced a maximum speed limit to reduce the concentration of polluting particles. Free public transport has also been introduced in Belgium's southern Wallonia region.
Jean-Paul Huchon, head of the STIF organization that manages Paris's complex transport network, said that public transport would be free from Friday morning until Sunday evening.
"I am asking all residents in Paris and neighboring areas to favor the use of public transport," Huchon said.
Subways, buses and trains will be free, as will bike-shares and one-hour sessions in electric cars.
The cities of Caen, Reims and Rouen, all in northern France, are following Paris's lead and also offering free transport.
As air quality dipped Thursday to the same as Beijing, Ecology Minister Philippe Martin admitted that air quality was "an emergency and a priority for the government."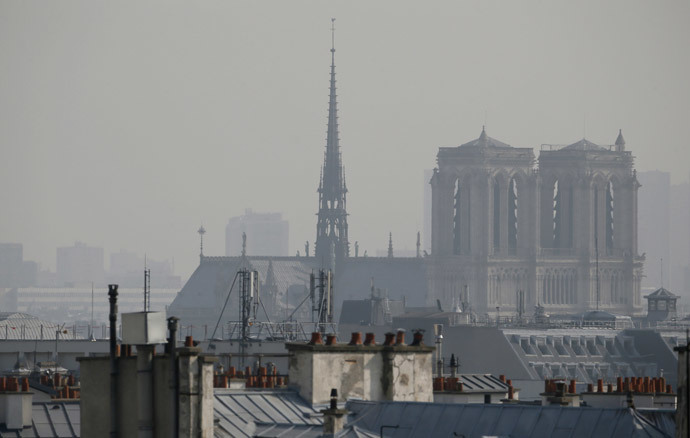 But France's Green Party wants to go even further, and has called for vehicles to be banned on alternate days, depending on their number plate, and for trucks to be temporarily banned in Paris.
An environmental group also denounced the government earlier in the week for not doing enough, and accused it of putting lives in danger.
Parisians showed a mixture of stoicism and contempt for the general public transport situation in Paris, arguably one of the best in the world.
"People should be riding bikes, taking the metro, taking the bus. But there is little incentive to do it. The trains are packed and you arrive late for work," Christine Ouedraogo told the Local.
Michelle Leclerc, 69, also put the blame at the government's door.
"I think something must be done about the pollution in Paris," she said. "The government puts forward some initiatives but they seem more interested in fighting each other."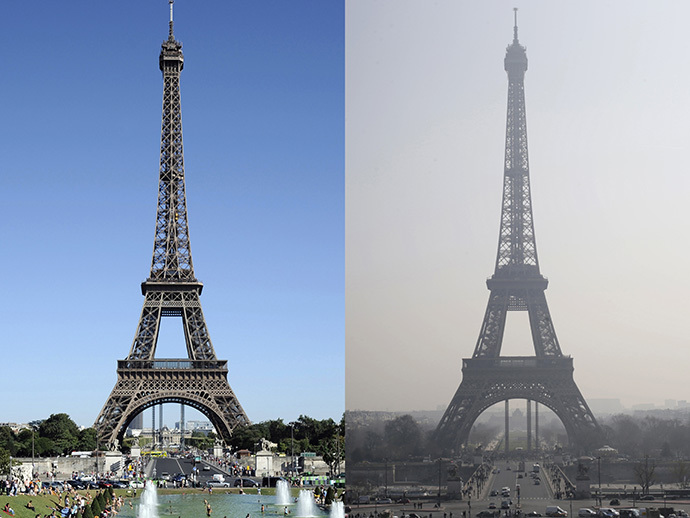 Mohamed Korbi, 62, said he was having breathing problems.
"I have asthma and I've been having trouble breathing," he said. "I have to use my inhaler. I think the government ought to bring back the driving restrictions based on license plate numbers. We haven't done that for years, and it works."
A lack of wind and cold nights followed by balmy days have conspired to create conditions where polluting particles, most of them emitted by vehicle exhaust fumes, have been stuck under a warm layer of air.
Monitoring centers have been reporting a particularly strong concentration of so-called PM10 particles, which have a diameter of less than 10 microns.
Pollution alerts in France are issued when these PM10 particles reach 80 micrograms per cubic meter.
These tiny particles are also some of the most dangerous to public health and can cause asthma, allergies and other respiratory ailments.
You can share this story on social media: