EU to tackle lethal air pollution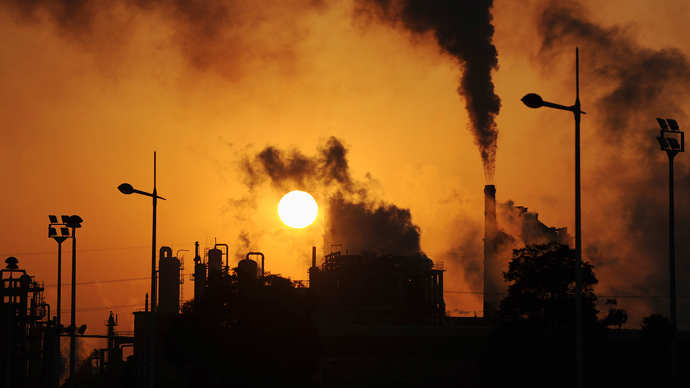 The European Commission has put forward a raft of measures to tackle air pollution, which is linked to over 400,000 premature deaths in Europe each year and potentially costs society hundreds of billions of euros a year.
The clean air package will see new emission limits placed on power plants and industry installations, and measures intended to force member states to comply with existing rules on limiting pollutants associated with asthma, cardiovascular disease and cancer.

"I wholeheartedly welcome the adoption of the clean air package, which sets Europe on the right track to achieve clean air for all in the long term," Health Commissioner Tonio Borg said. "The new air policy will translate into Europeans living healthier and longer lives: fewer children developing asthma or other respiratory problems, fewer people suffering from cancer, chronic respiratory diseases or cardiovascular diseases and finally fewer people dying from what air pollution does to people's health."

According to the Commission, many EU member states are still falling short of agreed EU air quality standards, which are less stringent than the guidelines of the UN World Health Organization which, incidentally, are also not being met.

"Air pollution is still an invisible killer and it prevents many people from living a fully active life," Environment Commissioner Janez Potocnik said in a statement.

A study conducted by the European Environment Agency (EEA) published in October found that 430,000 people's life spans were shortened due to unclean air. The study also found that approximately 90 percent of Europeans living in cities were breathing dangerous air.

Eastern European countries such as Bulgaria, Poland, and Slovakia – where some Soviet-era heavy industry remains – were found to be the most exposed to particularly hazardous pollutants stemming from coal and wood burning.

Perhaps even more alarming, a Lancet study released last week found that even when EU member states comply with agreed upon quality guidelines, the risk of death from industrial activities remained elevated.

If the new Clean Air Program is adopted, European policy makers believe 58,000 premature deaths will be prevented each year by 2030. The Commission puts the annual direct societal costs from air pollution, including damage to crops and buildings, at around 23 billion euro.

The total external health-related costs to society from air pollution are estimated to be exponentially higher – ranging anywhere from 330 billion to 940 billion euro per year.

The policymakers say the health benefits alone from the new measures would save Europe between 40 billion to 140 billion euro in external costs and provide 3 billion euro "due to higher productivity of the workforce, lower healthcare costs, higher crop yields and less damage to buildings."

They also say the bill will protect fragile ecosystems and boost the economic bloc's clean technology industry.

Last week members of the European parliament joined environmental campaigners in Strasbourg, France to display 5-meter tall inflatable lungs outside the European Parliament, demanding that the Commission put forward its clean air package before the "year of air" ends.

Business leaders, including electricity association Eurelectric, chemicals federation Cefic and mining association Euromines have strongly resisted the new limits, claiming they would be unaffordable and stifle industry.
You can share this story on social media: