​'Major overhaul needed': Britain's Labour urges total revamp of surveillance policy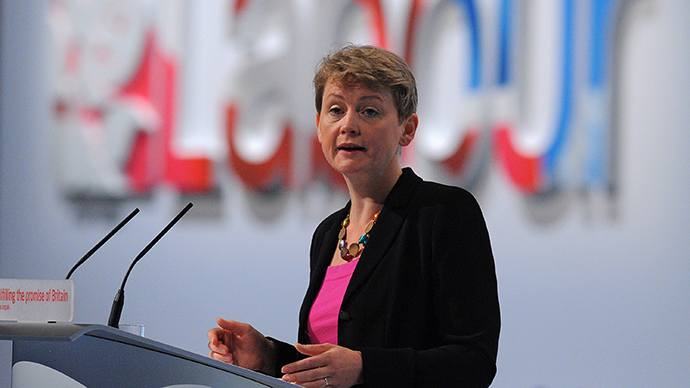 Britain's Labour Party is to reveal plans for an overhaul of its government's spy agencies in the wake of the Snowden revelations. Shadow Home Secretary Yvette Cooper accuses the government of ignoring this need amid patronizing secrecy.
Cooper's speech, to be read on Monday, will target questions of government intelligence oversight and the updating of legal frameworks in the face of changing technology, the Guardian explains.
More specifically, Cooper will argue that trust in government surveillance agencies as instruments for protection has dwindled because certain ministers have played down public concerns over the online activities of police, security and intelligence agencies.
"The government can't keep burying its head in the sand and hoping these issues will go away," she is expected to tell the think-tank Demos in a speech.
The idea is born not only out of the government's seemingly lax reaction to the Snowden leaks, but also out of Labour's requests for greater power to the police and security agencies in the face of growing cyber-crime, ranging from financial scams to child pornography and terrorism. Online fraud alone, Cooper argues, has risen by 30 percent – and this is negligible when compared to the overall rise in crime rates across the board.
"In the face of growing online crime and abuse, and the use of online communications by criminals and extremists, the police, intelligence and security agencies need to be able to operate more effectively in this digital world. But for them to do so, we also need stronger safeguards and limits to protect our privacy and sustain confidence in their vital work," she will say in the speech.
Cooper shall argue that certain British ministers "have provided neither reassurance nor reform. They have simply asserted that the British agencies are abiding by the law. They haven't explained what the law does, what the privacy safeguards are, whether the law is still up to date, or why the work the agencies do is important. Neither prime minister, deputy prime minister, home secretary nor foreign secretary have provided any leadership or response."
The shadow home secretary is critical of Britain's intelligence and security committee for saying shortly after the Snowden leaks that they simply did not possess the time and the resources for such a complete overhaul.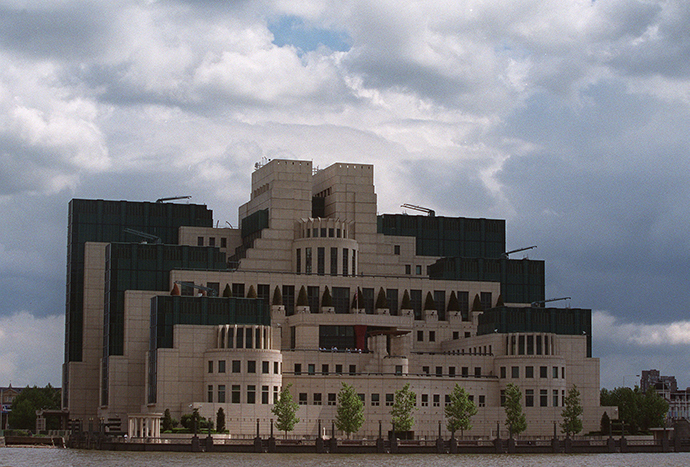 She sees this to be in stark contrast to the Obama administration's reaction to last year's revelations, and will urge Prime Minister David Cameron to address the balance between freedom and security in a more effective manner.
In particular, Cooper thinks that the British government will need to commission an independent review of government surveillance, while at the same time protecting its cause and relevance; although she will not be directly criticizing Britain's MI5, MI6 and GCHQ agencies – she believes that the leaks by Snowden to be more damaging than healthy for national security – she will still push for increased accountability and changes to the outdated Regulation of Investigatory Powers Act 2000 (Ripa).
That regulation is important, according to Cooper, because it hasn't yet been made clear whether new forms of online communication blur the line between the gathering of communications data on the one hand, and surveillance of people's content on the other. This is especially true for online social networks that seem to do a bit of both as they seek out patterns of their users' online activity for various purposes.
Three government commissioners are in Cooper's sights: Sir Anthony May, dealing with communications intercepts by both the police and the agencies; Sir Mark Waller, tasked with overseeing the work of the intelligence agencies; and Sir Christopher Rose, responsible for surveillance by public bodies.
The shadow home secretary believes "none of them have made substantial public statements in response to the Snowden leaks. They are responsible for checking whether the agencies are abiding by the law. Yet in the face of allegations that GCHQ was breaking the law they have been silent – neither saying they would investigate, nor providing reassurance."
Although some notably agreed to dialogue on government surveillance laws, Cooper argues it's not enough, because the general public isn't aware what it is that's being discussed. She sees this problem as arising out of Britain's lack of a mechanism to ensure both legal compliance and regular reviews and updates to existing laws.
One thing she suggested might go some way to restoring public trust in the intelligence and security committee is if it is chaired by a member of an opposing party. The current chair is Tory Foreign Secretary Sir Malcolm Rifkind.
Likewise, she suggests a new inspector-general position to be made specifically for keeping all the intelligence-gathering branches in check.
Cooper's core belief on the matter is that the issues of online crime, consumer data storage by private companies and intelligence agencies "are often treated as separate. Yet all raise the same fundamental questions about how we sustain both liberty and security in a digital age."
You can share this story on social media: