British MPs demand scrutiny of US military bases amid spying reports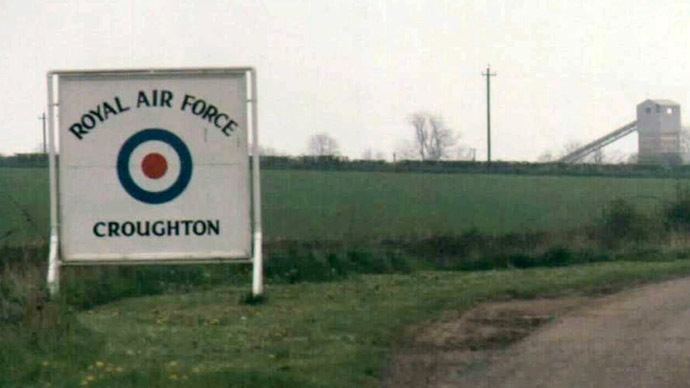 British MPs have called for American military bases in the UK to be properly scrutinized under cross-party proposals after evidence emerged that they are being used for mass spying activities and drone attacks.
The draft proposals that have been tabled by all three major parties demand that the government overhaul outdated rules under which Washington's network of UK bases and outposts operate, following claims of British complicity in US drone strikes in the Middle East and eavesdropping on European allies, The Independent reported.
The amendments, which would be debated next month, would have to be adopted by the government to become law. But peers and senior MPs say the current legislation – now over 60 years old – is inadequate.
British oversight of US bases is currently based on the 1951 Status of Forces Agreement, which was drawn up long before technology such as drones or mass surveillance were in existence.
Under the current laws, a US base is nominally under the command of a British officer. Under the new proposals, a scrutiny panel would be set up which would include a "member holding high judicial office" as well as a person "with expertise in the particular technology used and services carried out by the visiting forces."
"These amendments are designed to enable light to be shone on an area causing increasing public concern. They will enable proper scrutiny in parliament so that minsters responsible can decide whether steps should be taken to review laws and agreements which, in the light of innovative uses of modern technology, appear increasingly outdated," Lord Hodgeson, one of the Conservative peers backing the proposal, told The Independent.
Under the proposal, the Interception of Communications Commissioner, who also is responsible for reviewing the activities of Britain's spying agencies, would have to produce an annual report to ensure that US bases are operating within the Regulation of Investigatory Powers Act (RIPA). The government admitted last year that there is currently no requirement that US bases comply with RIPA.
"The government cannot claim that the American bases in the UK are accountable to anyone but the Pentagon under current legislation. It is time we made what happens to UK citizens on UK soil the responsibility of the UK government," said Baroness Miller, one of the Lib Dem peers backing the new rules.
RAF Croughton - a US Air Force base and CIA relay station in Northamptonshire in southern England - was used last year to funnel data back to Washington from the network of diplomatic spy posts across Europe, known as the Special Collection Service.It also has a secure link with a US counter-terrorism facility in Djibouti, which is used for drone strikes in Yemen. Meanwhile, RAF Menwith Hill in North Yorkshire is a National Security Agency (NSA) listening facility.
Campaigners say the Pentagon's controversial drone campaign has killed 2,400 people in Pakistan, Afghanistan, and Yemen in the past five years, with at least 461 civilians killed in Pakistan alone.
The Ministry of Defence (MOD) insisted that USAF staff in Britain "neither fly nor control" any drones. But Kat Craig, legal director of Reprieve - a group that "promotes the rule of law around the world" - was not impressed by the MOD's insistence.
"It is a scandal that there is so little oversight by the British government of potentially criminal activities taking place on our own soil. Moves to ensure the current unquestioning support is brought out of the shadows are therefore very welcome," said Craig.
You can share this story on social media: