Russian bobsledders win World Championship gold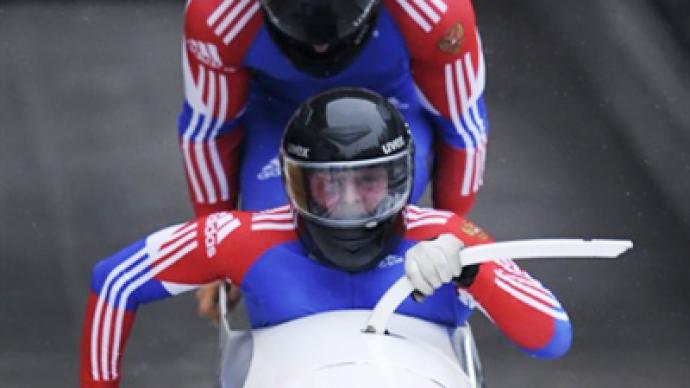 Russian bobsledders Aleksandr Zubkov and brakeman Aleksey Voevoda have claimed two-man FIBT World Championship gold in Germany's Koenigssee.
The Russian duo had a 0.06 second lead on Beat Hefti and Thomas Lamparter after the first competition day on the Königssee ice track. On Sunday, they continued their winning pace and kept their opponents behind to secure the victory with the overall time of 3.20,72 (50,31 + 50,25 +50,20 + 49,96). Meanwhile, the Swiss failed their third try, which let two German duos of Thomas Florschütz and Kevin Kusk, and Manuel Machata and Andreas Bredau leapfrog them. In the end, the two German teams finished with the same overall time, 3.20,90, to complete the podium, sharing silver. Despite beating the track's record, the Swiss finished fourth, one tenth of a second behind the Germans. World Cup leader and Vancouver Olympics bronze medalist Zubkov is no stranger to the World Championship podium having previously claimed a pair of silver and bronze medals.
You can share this story on social media: