Russian bobsledder expected to fully recover after terrible crash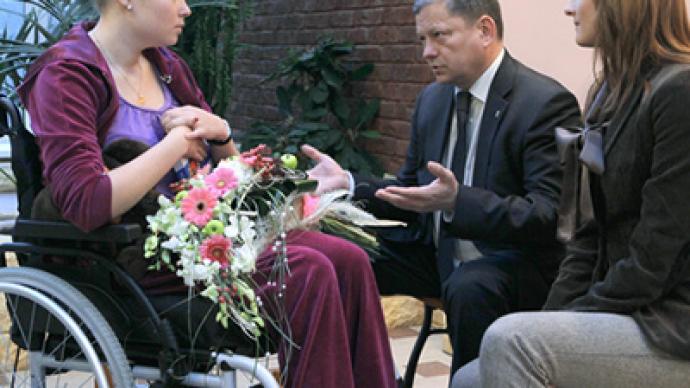 Russian bobsleigh racer Irina Skvortsova, who was left fighting for her life following a high speed collision during a training run in Germany, is now expected to fully recover from her injuries.
The accident occurred on November 23, but now almost a year and 30 operations later, the 22-year-old athlete is now starting to look beyond the doctor's office.Skvortsova's physical recovery is well on track but that is just one part of the rehabilitation process: psychologists are also spending time with her.At one stage it was feared the athlete would lose a leg during surgery."It's easier at the moment because I'm really into the recovery process. Of course it's tiring but going from one doctor's office to another is most difficult. But the fact that I am getting tired means that there is something to look forward to and it's kind of a rush," Irina Skvortsova told RT.Three-time synchronized swimming Olympic champion, Olga Aneekina, and the executive director of the Russian Olympic committee, Marat Bariev, were on hand to offer Skvortsova their support."Olga Brusnikina, who's the head of the athlete's commission along with the Olympic committee of Russia, will obviously continue to support Irina. We are actually planning to hold several auctions where the proceeds will go to athletes like Irina. But preventing such accidents from happening is equally important," Bariev commented.
You can share this story on social media: