Russia second in Youth Olympic Games dubbed "successful"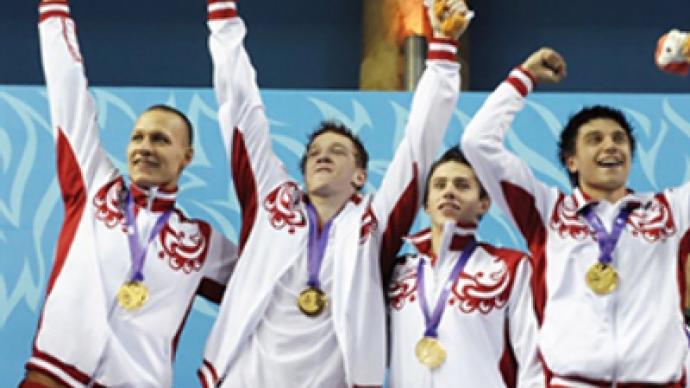 The first ever Youth Olympic Games have been officially closed in Singapore, putting en end to 12 days of competition, seen much more widely than a triumph for Chinese and Russian athletes.
The Closing Ceremony of the inaugural Youth Olympic Games brought an emotional full stop to a world-class sporting event, and cultural and educational activities in Singapore.
Some 3,600 athletes, including 96 Russians aged 14 to 18, took part in the Singapore 2010 Games. The Chinese delegation dominated in the Games. The country's youth won 51 medals in total, including 30 golds. Russia stood second with 45 overall – 19 gold, 15 silver and 11 bronze medals. In terms of collecting metal, the two country's youngsters left other nations far behind.
Other strong Olympic nations such as the US, Germany and France did not bring the crème of their youth sport to Singapore, which somehow explains their failures.
However, the trailblazing games were not about its winners or losers, rather about widening the geography of sport and the popularization of it among youth. In this context, the International Olympic Committee may be completely satisfied with what has taken place in Singapore.
Closing ceremony for the 1st Summer Youth Olympic Games in Singapore (RIA Novosti / Alexey Kudenko) Medals were won by nearly half of the nations and territories – 93 of 205 – taking part in the Games. The Games featured a number of exciting new innovations, including new sports formats like 3-on-3 basketball, combined discipline cycling, head-to-head sprints in canoe-kayak, and new technology such as the modern pentathlon laser gun. Many sports included a combination of mixed National Olympic Committee and mixed gender sports, such as triathlon relays, archery, table tennis, fencing and swimming relays, to name a few.
More than 50 cultural and educational programs were extremely popular with the athletes. One of the best-received events was the "Chat with Champions" session, featuring pole vault legends Sergey Bubka and Elena Isinbaeva, who were a source of inspiration for the young athletes during a lively question-and-answer period.
"You thrilled us with your splendid performances. But more than that, you inspired us with your enthusiasm, your spirit and the sheer joy you brought to the task of competing, learning and living with fellow athletes from around the world," stated the IOC President Jacques Rogge, addressing to the athletes at his closing ceremony speech.
With the first Youth Olympic Games widely dubbed an organizing and ideological success, the first winter edition of the Youth Olympic Games, to be held in Innsbruck, Austria, in 2012, is expected to build on the progress.
You can share this story on social media: