Russia misses out on last medal chance in 50 km mass start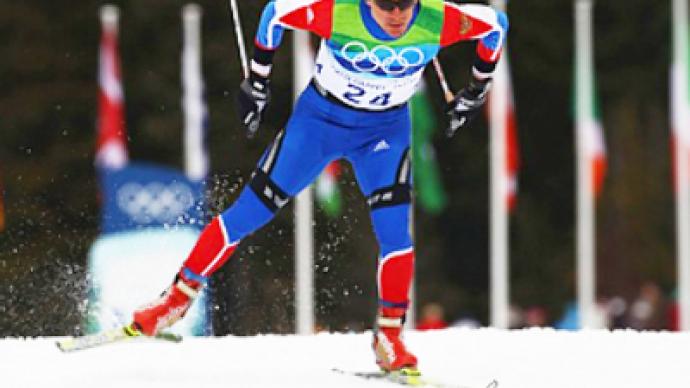 Russia has missed on its last chance to stand atop the Olympic podium after its skiers finished outside the top three in the men's 50 kilometer mass start on the final day of competition in Vancouver.
The gold went to the reigning world champ in the discipline, Petter Northug of Norway, which was his fourth medal at these Games.
Northug, well known for his great finishes, again won in style by beating Germany's Axel Teichmann on the final meters of the distance.
The Norwegian needed 2:05:35.5 to complete his 50 kilometers at Whistler Olympic Park.
Teichmann settled for silver, and Johan Olloson, who was in the lead for most of the race, brought the bronze home for Sweden.
Russian skiers – Maksim Vylegzhanin and Aleksandr Legkov – were among the leaders throughout the entire distance. But they failed to join the fight for medals in the race's culmination as Vylegzhanin finished eighth.
Legkov, who even tried to escape the peloton with some ten laps to go, crossed the finish line 14th.
His other countrymen have a lot less to boast, with Petr Sedvov coming in 24th while Sergey Shiriaev didn't reach the finish line.
The 50 kilometer mass start and men's hockey finals are the only two events scheduled for the last day of the Vancouver 2010 Winter Games.
The Olympics will go down in history as disappointing for the Russian Team, which managed to win only 15 medals (3 golds, 5 silver and 7 bronze), which is 7 less than in Turin 2006 – with 22 Russian medals (8 golds, 6 silver and 6 bronze).
You can share this story on social media: