Valuev against equalling fighters' fists to fire arms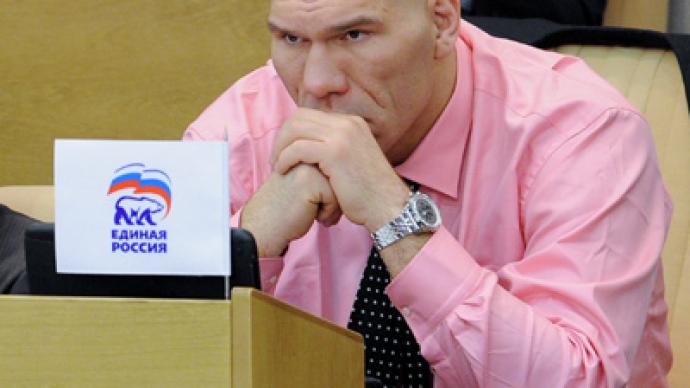 Former boxing World Champ and acting Russian Duma Deputy, Nikolay Valuev, has criticized the draft law aimed at toughening the responsibility of athletes, who use their martial arts skills in committing crimes.
"It's all very debatable," Valuev told Ekho Moskvy radio station. "Too many people will be affected by this bill. For example, a man can just come to the gym to begin studying martial arts, then a week later he punches someone – and it'll already be an aggravating factor." The 2.13-meter-tall MP also noted that the appropriate committee in the Russian Parliament has slammed the bill, therefore, he doubts that it'll ever be adopted as a law. A group of Duma Deputies began working on the bill to introduce stricter liability for the use of force by martial arts specialists outside the ring after an incident involving MMA champ Rasul Mirzaev.In August last year, the fighter needed just one blow to end the life of student, Ivan Agafonov, after the two argued at the entrance of a Moscow nightclub.Valuev himself was suspected of assaulting a sports center security guard, but in 2010 the criminal case against him was terminated due to the expiry of the statute of limitations.   Unlike Russia, MMA specialists and boxers in the US think twice before using there are fists as the law regards them as a fire arm.
You can share this story on social media: