Student dies after blow from MMA champ
A Moscow student who was severely injured in a street fight with MMA Lightweight Champion, Rasul Mirzaev, has died in one of the capital's hospitals.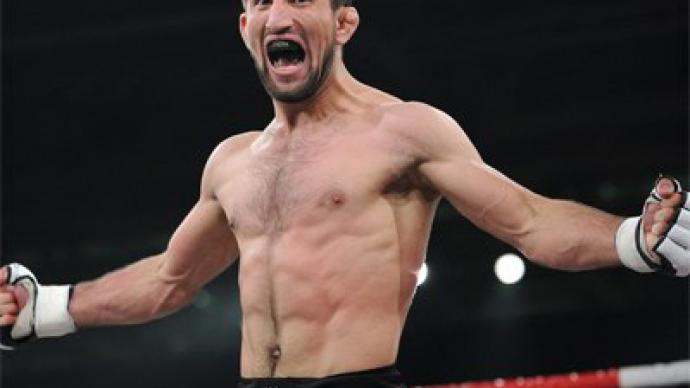 Mirzaev presented himself to the police voluntarily on Friday evening. The 25-year-old athlete confessed to hurting the young man and was detained following questioning.   "If he's really guilty – if after his punch a man has died – then, he said: 'I'll take the responsibility, it's not mannish to try to run away when something like this happens'," Igor Dergachev, Mirzaev's lawyer, told Rossiya 24 channel. "He's very sorry and he's going to apologize to the student's parents. Of course, it is impossible to compensate such loss, but he'll do everything to somehow redeem himself."According to the Moscow police, "the conflict occurred on August 13 in the center of Moscow not far from the 'Garage' night club. During an argument, Mirzaev punched student Ivan Agafonov after which the latter demanded urgent medical help."  The doctors were fighting for Angafonov's life for four days, but he passed away without regaining consciousness."This is a tragic concurrence of events," Fight Night series promoter Kamil Gadzhiev told Interfax news agency. "This has nothing to do with hate crimes. It was just an everyday situation which turned into tragedy."Bloggers have been sharing information on the incident, claiming a radio-controlled car sparked the tragedy. The student used his toy to start a conversation with one of the girls in front of the club when Mirzaev, who  was spending the evening with the young woman, took umbrage.  An argument began and the mixed martial arts specialist, nicknamed the Black Tiger, delivered just one blow to the young man. But it was so powerful that Angafonov landed a meter away and hit the pavement with his head.     A criminal case on charges of deliberately inflicting grievous bodily harm resulting in the death has already been launched against Mirzaev.Rasul Mirzaev clamed the MMA Lightweight Champion belt in June this year, knocking out Masanori Kanehara of Japan.
You can share this story on social media: