Lesser charge for MMA champ who killed Moscow student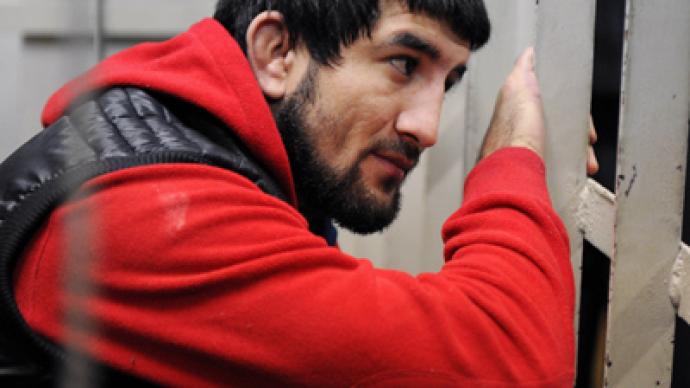 Former MMA lightweight champ Rasul Mirzaev, who needed just one blow to end the life of Moscow student, Ivan Agafonov, will receive the maximum punishment of two years in prison.
Mirzaev was originally accused of "Intentional infliction of grievous bodily harm, resulting in the death of the victim," which can provide for up to 15 years behind bars.However, now the charges against the 25-year-old have been changed to "Causing death by negligence".The maximum penalty for this charge could see the athlete, known under "the Black Tiger", get two years behind bars."The investigation of the case is complete," Oksana Mikhalkina, the Agafonov family lawyer, told Vechernaya Moskva newspaper. "The aggrieved side is acquainted with the case materials."  The tragic incident happened in central Moscow on August 13, 2011, attracting huge public interest. Nineteen-year-old Agafonov tried flirting with Mirzaev's girlfriend in front the Garage nightclub, which led to an argument. The student kept provoking the fighter, who delivered just one blow to the young man. But it was so powerful that Angafonov landed a meter away and his head struck the pavement.Doctors fought for his life for four days, but the student passed away without regaining consciousness.Mirzaev voluntarily presented himself to the police, confessing to hitting Agafonov, and was detained.Rasul Mirzaev claimed the MMA Lightweight Champion's belt in June 2011 this year, knocking out Masanori Kanehara of Japan.
You can share this story on social media: